Cod Army recruit veteran Lucas
Fleetwood have added Birmingham goalkeeper David Lucas to their staff as a player/coach.
Last Updated: 02/01/13 12:22pm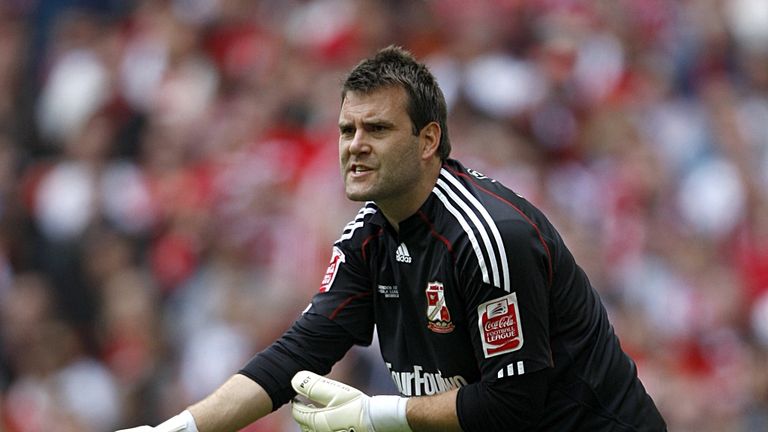 Fleetwood have added Birmingham goalkeeper David Lucas to their staff as a player/coach.
The 35-year-old, formerly of Preston, Sheffield Wednesday and Swindon among others, joined Blues in the summer as back-up to Jack Butland and Colin Doyle and made one appearance in the season-opening 5-1 Capital One Cup victory over Barnet.
But, having spoken of his interest in coaching, Lucas has been cleared to make the switch to Fleetwood, with whom he will also be registered to continue his playing career.
The move makes Lucas Graham Alexander's first signing as Town boss and he revealed time spent working with the former Scotland international and right-hand man Chris Lucketti at Preston's youth academy earlier this season, before their switch to the Highbury Stadium was a key factor, in his decision.
"This was an opportunity too good for me to turn down," Lucas told Fleetwood's official website. "I've had a taster with Graham Alexander and Chris Lucketti at Preston North End, working with their youth team and academies on my day off, and it's something I have really enjoyed as I've got older.
"The chance to work with senior goalkeepers is something I've been itching to do, and to combine that with playing while I'm still fit and able is fantastic."
Lucas replaces Steve McIlhargey, who was unable to commit beyond a part-time role coaching Fleetwood's goalkeepers.
Alexander said: "We need to get up to the professional level that we're competing with every week in this division, and David brings that professionalism.
"I've always believed that goalkeeping is a very specialist position, and I don't think goalkeepers get enough technical coaching if they're just included in the normal training. We needed someone who has been there and done it, and we were fortunate to have had Steve McIlhargey's experience in place before.
"We want to thank Steve for what he did with the club because he was fantastic for the lads, but now we move forwards. We want to get up to the professional standards that we and the chairman expect."