Transfer news: Birmingham boss Lee Clark hoping to be able to add
Birmingham boss Lee Clark says he will keep hounding his board in an effort to gain further funds for loan arrivals.
Last Updated: 09/09/13 4:36pm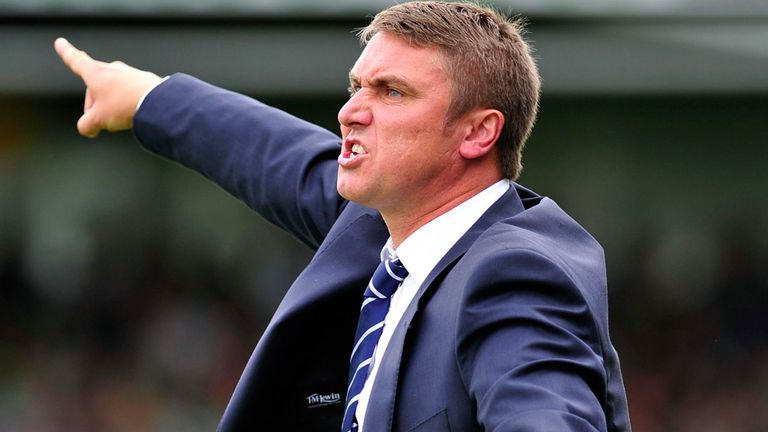 Paul Caddis was the only player the Blues spent money on over the summer, with much of their work carried out in the free agent market.
They were also able to take a few players on short-term deals, and will explore the option of getting more in when the window re-opens.
Clark hopes he will be given license to dip back into the market, with Birmingham still in need of numbers.
He told the Birmingham Mail: "As a manager, you'd like to do lots of business in the window.
"But I knew where I was at, we got done what we needed to do with Paul, and obviously for us Football League clubs as well the loan window opens next week.
"I am always looking and seeing what's around and always asking the question to the board whether there are finances there for us to keep pushing forward.
"No doubt they will get sick of me, but I will keep asking the questions.
"We will just see what appears when I'm phoning these clubs to make inquiries, as such.
"On Monday I was still contacting other clubs for players in other positions to see if there were any possibilities, so I could go back to the people who look after the finances to give them an idea of what I was looking for and what the figures would be.
"In the next week or so, if they come to me and say there's funds available for something else I can strike, really."