Lee Clark says Reece Brown will improve further by remaining at Birmingham
Birmingham boss Lee Clark thinks young midfielder Reece Brown will keep improving by staying with the Midlands club.
Last Updated: 14/01/14 3:42pm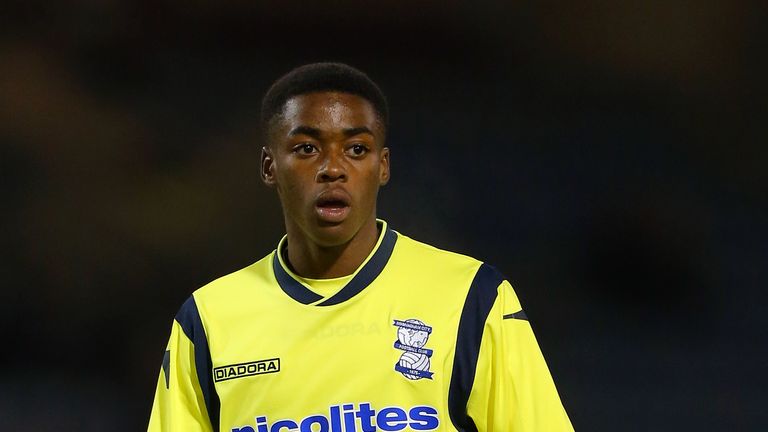 The 17-year-old has two substitute appearances for Clark's Championship side under his belt so far this season, and has represented England at Under-16 and Under-17 level.
However the precedent set by the departure of Foday Nabay, who left St Andrews for Fulham last year while aged just 15, is one that Clark feels Brown must heed as a warning.
When asked on whether Brown may stay with his current club, Clark said: "I'd like to hope so, we want him to stay here."
The experience gained by playing regular first team football in the Championship, compared to Academy or elite-level matches elsewhere, is one that Clark feels cannot be beaten.
"I was with some friends from Fulham on Friday, and I asked the question of how young Foday was getting on. He's been in under-16 football. He could have been playing in my first team tonight. Do you want to give that up?
"You go to one of these glamorous Premier League clubs and get lost in the system because they sign lots of players from clubs like ourselves, from lower down and abroad.
"Give up Championship football, the FA Cup, for your local team, to go and play under-16 football? To make a few quid early in your career?
"Or do you want to get 50 or 100 games on your CV and then get a real proper move, if we are still in the Championship?
"Hopefully we'd be in the Premier League by then and they could stay and play Premier League football. Me, as an ex-player, a manager and as a father, I know what I would be saying on all three."