Fans group raises fears about Birmingham City's future
A fans group admits Birmingham's future remains unclear after owner Carson Yeung was found guilty of money-laundering.
Last Updated: 03/03/14 5:18pm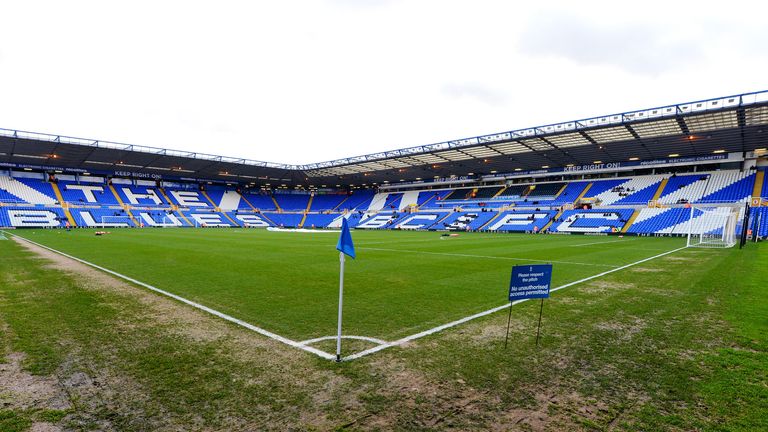 Yeung had denied five charges of money-laundering between January 2001 and December 2007, totalling $93million.
The 54-year-old, who will be sentenced on Friday morning, bought into Birmingham City in 2007 and acquired the rest in 2009.
But Yeung resigned from parent company Hong Kong-listed Birmingham International Holdings Ltd (BIHL) while he awaited the verdict.
Fans group Blues Trust have been campaigning for the current owners to sell up and have urged BIHL to give them answers about the club's future following Yeung's guilty verdict.
Dave Farrell, board member of Blues Trust, told Sky Sports News: "The future of Birmingham City football club really rests in BIHL's hands now.
"Whilst we know that Carson is a major influence in that, we need to know what's happening with the football club.
"Concerns have always been there. They have been there from day one and they are still there today, but we have more support now, more galvanised fans. Support that has a concern about where we go together and how we support our club."
Birmingham have endured a difficult season and the club currently lie in 17th place in the Championship, with no prospects of promotion.
But Farrell insists manager Lee Clark has done a commendable job in difficult circumstances.
"He's tried to push those affairs to one side and concentrate," said Farrell. "He's made it very clear he has a focus on the team and how they have been performing and that concerns him more than what happens off the field.
"I think we should leave him to do that job, but he's had very little support in what's behind him and he's done a magnificent job, regardless of how little or how much support he's had."