Birmingham City defender Will Packwood warns that Blues could face relegation
Birmingham City defender Will Packwood warns that if the Blues fail to perform they could slip into the relegation zone.
Last Updated: 19/03/14 5:06pm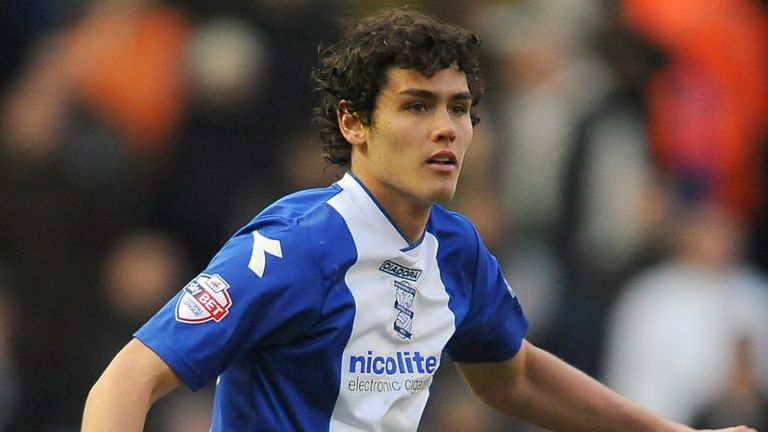 But despite their recent string of bad luck, winning only one in seven matches and sitting eight points above the relegation zone, Packwood is just happy to be back on the pitch after sustaining a career threatening injury last year.
The 20-year-old fell awkwardly during the second half of their third-round FA tie at Leeds United on January 5 and sustained multiple fractures to his tibia and fibula.
"15 months ago I couldn't walk so it could be worse and obviously the success that has happened in the past couple of months has been fantastic," Packwood said.
"I just could not move when I did the injury, it felt as though I was paralysed to the floor in shock.
"I was here at the training ground when I received a phone call from Jurgen Klinsmann and he just let me know that I would be in the preliminary squad for their friendly game away to Ukraine.
"It's been a fantastic year in terms of recovery and at the same time i'm trying not expect too much too soon.
"Young players are always told that it could be taken away from you and I guess you're a young player and you don't listen but that's how it is.
"We're all lucky to be able to play football."
The Blues added to their woes with a 4-1 defeat to Sheffield Wednesday in their Championship game on Saturday and Packwood added to Wednesday's scoreline with an own goal in the 58th minute, which the American said he wouldn't be able to do again if he tried.
However the defender insists the team know they must improve their performances starting with Reading at home on Saturday.
"I couldn't do it again if I tried," Packwood said.
"We are well aware that there is a chance that we could be sucked into it if we don't perform how we need to perform."