Transfer news: Lee Clark would prefer not to add loanees at Birmingham
Lee Clark has relied heavily on loan deals at Birmingham City, but admits such agreements are far from ideal.
Last Updated: 16/04/14 1:44pm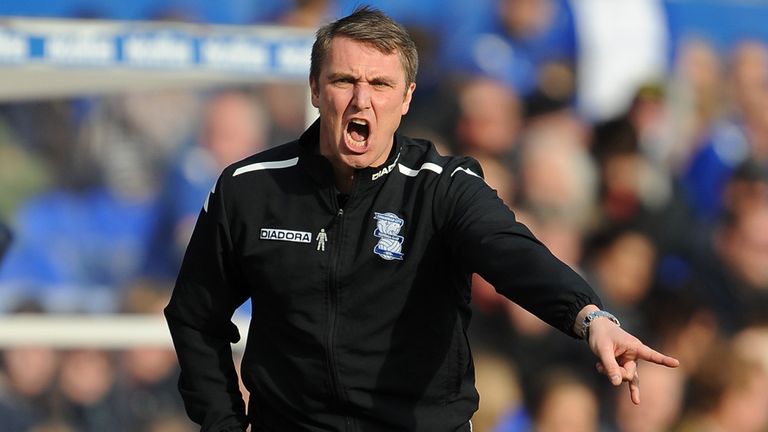 In almost two years at the St Andrew's helm, Clark has drafted in 21 players on a short-term basis.
Those he has been able to add to his squad have offered plenty to the cause, with stop-gap solutions helping to keep the Blues competitive in the Sky Bet Championship.
Clark is, however, aware that for the club to take the next step and push themselves back into the promotion mix, the revolving door policy must be scrapped and stability returned to the ranks.
He said in the Birmingham Mail: "It has been a life-saver. At the end of the day, not all the loans have come off, but I would say a high percentage have.
"The problem I have got is that as soon as they start playing well, their clubs see that and bring them back either for their own use, or to move them to the next level. So I cannot win. I have got to keep changing the loans.
"The first batch this season were outstanding. They bought into the club, they behaved like they were Birmingham City contracted players.
"Sometimes you get them and they're still aware of their parent club, they always pop back there when they can."
Clark added: "It's a tough one. I don't want to rely on loans, I want to have my own players. I would love to do what Burnley have done and just have 16, 17 contracted senior first-team players so every day you are working with the same group.
"We have used the second-highest number of players in the division, behind Millwall. That tells its own story.
"If we could have our own players, you are not looking over your shoulder for when they are going back to their clubs.
"If they are your players, that doesn't happen. That is something we need to address when we move forward.
"It has been important for us but we can't keep doing this because I can't plan. I am always in fear they are going to be called back for one reason or another.
"It's a bit of a shock to know I have had that many in, but that, again, tells its own story.
"Whatever our budget restraints are going forward, we need to get our own squad together - 15, 16, 17 players with the first-team experience and then I can pad the rest of the squad out with the exciting youngsters we have got coming through."