Women's football: Birmingham City Ladies boss David Parker calm ahead of run-in
By Dev Trehan
Last Updated: 04/09/14 1:49pm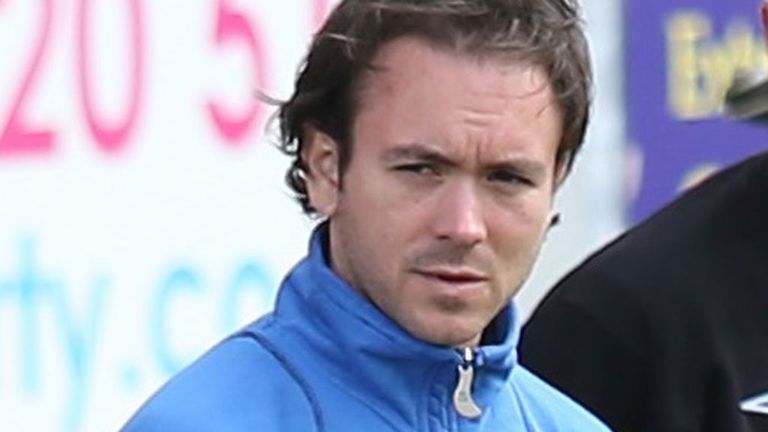 Birmingham City Ladies boss David Parker believes recent comments from Chelsea counterpart Emma Hayes show that she is "worried" about the title run-in.
Speaking ahead of the visit of Parker's side to Chelsea last month, Hayes told Sky Sports that the title was "Birmingham's to lose."
Chelsea won the top-of-the table clash 2-0 and are two points clear of Liverpool and three ahead of Birmingham, who have a game in hand over their rivals.
All three title contenders are in action on Thursday as the league heads towards an exciting climax, but Parker insists his side are not weighed down by the burden of expectation.
"Mind games are nothing more than showing you're worried about things that are out of your control," the Birmingham manager told Sky Sports.
"I focus on the internal factors that we can control, like our own performances and preparation.
"I find it a compliment when other managers try to pile pressure on us, it shows they are worried.
"I don't mind what other managers say about us to try and add extra pressure. The bottom line is we have no pressure because there are not the expectations on us like the others.
"The real pressure is that the big spending clubs have to qualify for the Champions League for so many reasons."
Birmingham were in action before any of the other sides this calendar year due to their participation in last season's Champions League, exiting the competition at the semi-final stage.
And Parker credits players past and present for a year that will live long in the memory of everyone associated with the club.
"We've had a great year so far and will do no matter what happens over the last five games," he added. "It will go down as a year to remember.
"Every player past and present has guided us to the position we are in now and the things we have experienced on the way."