Sessegnon impressed by duo
Sunderland attacker Stephane Sessegnon believes stand-in duo Jack Colback and Craig Gardener could become first-team regulars.
Last Updated: 15/02/12 1:58pm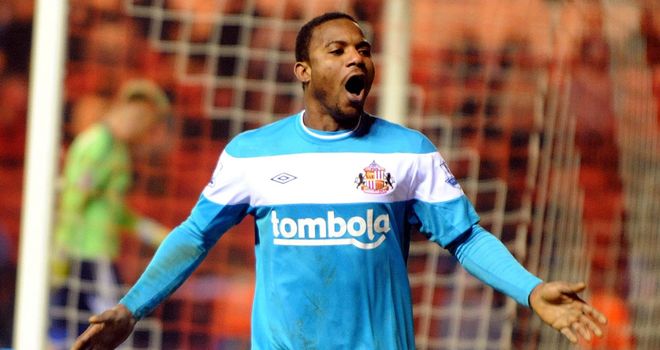 Sunderland attacker Stephane Sessegnon believes stand-in duo Jack Colback and Craig Gardner could become first-team regulars.
The midfield pairing have been presented with the opportunity to establish themselves at the Stadium of Light following injuries to regulars Lee Cattermole and David Vaughan.
Colback and Gardner have started at the heart of the Sunderland line-up for the club's last three outings as they continue to consolidate their mid-table position.
And Sessegnon has been impressed by the performances of the duo to such an extent that he expects Cattermole and Vaughan will have difficulty in making their way back into the squad.
Important
"Jack and Craig always work very hard for the team and are important for the forward players," he told the Evening Chronicle.
"Defensively they have been really good for us in closing down the opposition players and tackling hard.
"But also they are both contributing going forward. They are good passers and are a goal threat too.
"Jack scored a great goal at Middlesbrough and Craig has got a few for us this season as well. They are players who have a lot of spirit and can continue to improve because they have the right mentality to win games."
Spirit
The Benin striker has found his own form since moving from Paris St Germain netting four goals in his last nine appearances for the Black Cats.
Despite rumours linking the 27-year-old with Arsenal and a return to his former club, Sessegnon admits there is nowhere he would rather be than on Wearside.
"It's great the support there is at this football club, it has given me great pleasure to keep winning for them," he added.
"They always come in massive numbers and go crazy with every goal. Their enthusiasm for the club is unbelievable. They have played a big part in our success recently."