Cattermole told to be careful
Martin O'Neill may rest Sunderland skipper Lee Cattermole at West Brom to spare him another booking.
By Hayley Paterson
Last Updated: 25/02/12 11:31am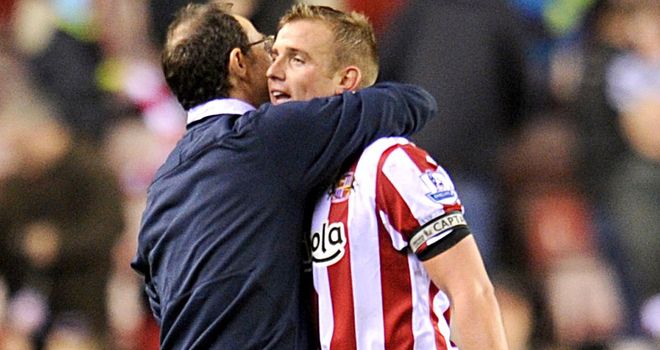 Martin O'Neill has admitted Lee Cattermole needs to help himself out when it comes to the amount of yellow cards he receives, as he considers resting the Sunderland skipper against West Brom.
The 23-year-old has clocked up nine cautions so far this season and another would see him slapped with a two-match ban and missing out on next Sunday's Tyne-Wear clash with Newcastle.
Cattermole has been forced to sit out the two FA Cup clashes with his old club Middlesbrough through injury and, with that in mind, O'Neill could rest his feisty Black Cats skipper in Saturday's Premier League encounter to save him the heartache of missing another North East derby.
"It's something I'll have a think about," said the Black Cats boss.
"Lee can do better over the course of time. We need to get to the stage where we're not fearful every season that he has a two-match ban hanging over him halfway through February.
"It's something he can help himself out with, but I think referees are more inclined to book him by reputation."