O'Neill hopeful over Johnson
Sunderland manager Martin O'Neill is hopeful that Adam Johnson will be fit to face Liverpool on Saturday.
Last Updated: 13/09/12 12:46pm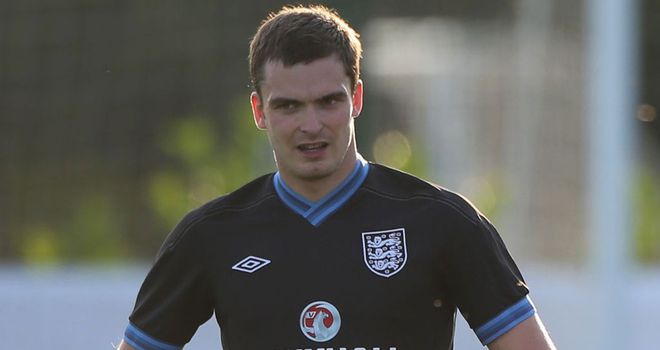 Sunderland manager Martin O'Neill is hopeful that Adam Johnson will be fit to face Liverpool on Saturday.
The England winger was forced to withdraw from international duty through injury and has been recovering this week at the club's training ground.
O'Neill admits that he is unsure whether the summer signing from Manchester City will be ready to take on the Reds at the weekend.
"Adam is progressing quite nicely, which is good, but I don't know yet," the Black Cats boss told the club's official website.
"He's done some work with a couple of the other injured players, including Phil Bardsley and Wes Brown.
"It's too early to know whether he'll be available but it would be great if he could make it."
Positive
The prognosis for defenders Bardsley and Brown is also positive but O'Neill is being forced to take a long-term view as they edge back to fitness after more serious injuries in pre-season.
Full-back Bardsley chipped a bone in his ankle in the first week of pre-season training, while former England international Brown suffered a knee problem.
O'Neill told the Sunderland Echo: "It's really early to say how long they'll be out for yet, but Phil's chomping at the bit, he wants to get going.
"Wes has been pretty down about his injuries, but he sees the light at the end of the tunnel now which is great.
"He just wants to play and that's a great attitude to have.
Frustrating
"It's the most frustrating thing in the world for players to get injured, especially when they're what you would call pulls.
"A long-term injury you can cope with in your mind. When someone says you've done your cruciate, you know you're out for a good length of time.
"But the ones that you think you can recover from in three weeks and suddenly it's seven weeks, those are the things that do kill you off as a player."
O'Neill does have the option of playing the pair in Tuesday's Under-21 derby at Newcastle as over-age players but is not convinced either will be ready.
"Having seen them there yesterday, it would be early for me to make a judgment on whether they're involved on Tuesday," added O'Neill on Thursday.
"But it might be too early for them.
"Phil's doing well, but now that they have got to the bottom of his injury, with the bone that was floating around in it and was moved, you want to make sure he's right."