Defender John O'Shea believes consistency key for Sunderland's flair players
John O'Shea believes a consistent run of games can help inspire Sunderland's flair players.
Last Updated: 24/10/12 3:34pm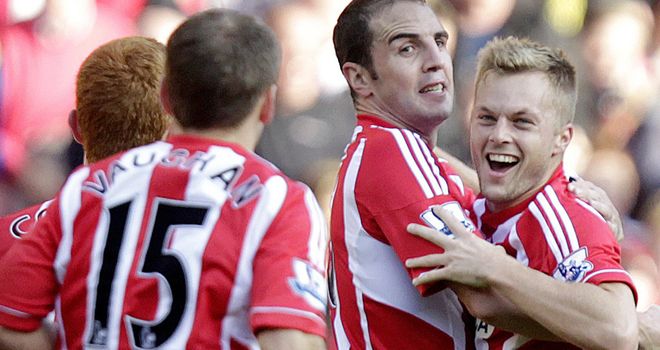 A late own goal from Demba Ba rescued a draw for the Black Cats in Sunday's derby with Newcastle, but it extended their run to just one win in 15 games.
With the lengthy international breaks over for this calendar year, O'Shea believes that will allow the likes of Stephane Sessegnon, James McClean and Adam Johnson to work on providing the supply lines to striker Steven Fletcher.
"With most teams if they have signed new players, you want the new players getting a run of games to really be showing what they are capable of," said O'Shea.
"Now over the next few weeks, fingers crossed, with a few bodies coming back as well, we will be able to go on a stronger run than we have been doing.
"We have not been losing games. Obviously, we lost against (Manchester) City, but we should have more wins on the board than what we have."
Opposition sides have been able to keep Sunderland's dangermen quiet, something boss Martin O'Neill admits is a major concern.
He said: "When you are a confidence player and you are trying a few things and they don't come off for you, it takes a really strong character to go and try to do that again the next time around.
"But I have got confidence in the players and I feel we are capable of doing that."