Martin O'Neill hopes there's no snow when Sunderland head to Stoke
Sunderland boss Martin O'Neill is glad snow is not on the menu ahead of his side's clash with Stoke on Saturday.
Last Updated: 26/10/12 3:37pm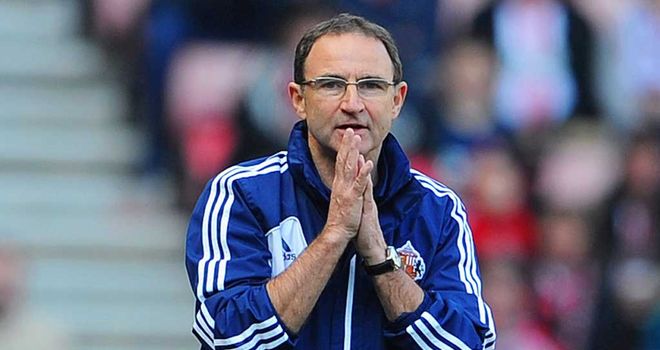 O'Neill remembers vividly what conditions were like the last time the sides met at the Britannia Stadium in February.
He oversaw a 1-0 win in awful conditions and admitted they were lucky even to get the game finished.
O'Neill said: "The conditions at Stoke that day were really surreal.
"They cleared some of the snow off the pitch early on, but then down came a flurry with 10 or 12 minutes to go and had that arrived let's say even 15 minutes earlier, there's no way the game would have been finished."
He heads south with extra options in his squad - Lee Cattermole and Phil Bardsley are back from suspension and injury - and hopes they can make the difference after a stuttering start to the season.
Although Steven Fletcher has impressed since his arrival, much of the burden has fallen on the Scottish striker and O'Neill says he has to work hard to find a regular winning formula.
"It's up to me to be able to change those things and get players performing, that's my job," O'Neill added.
"I am sure in the course of time - and when I say the course of time, I don't mean six months' time...but we are not a million miles away, I think."