Martin O'Neill is looking for Sunderland to turn draws into wins
Sunderland boss Martin O'Neill is looking for his side to turn draws into wins after another stalemate against Stoke.
Last Updated: 27/10/12 9:24pm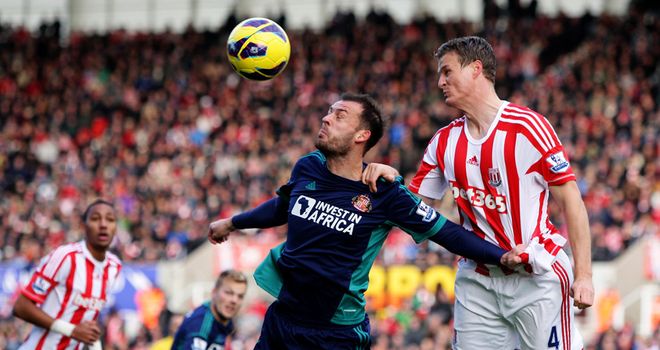 The Black Cats have now recorded six draws from their opening eight Premier League fixtures, with one win and a single loss.
O'Neill told Sky Sports: "It was a difficult game. It's always difficult here for us. We came last season and won, just before the snow came really onto the pitch and we were hoping, we were in fine fettle and we were hoping to try and replicate that.
"But it was difficult, it was a difficult game. The wind didn't help, it was swirling all over the place and causing a few problems, more than perhaps maybe the teams could handle. But I'm pleased eventually that we've got something from the game with all our hard work."
O'Neill believes his side need to get support up to main striker Steven Fletcher as they go for wins.
"I think that is absolutely vital now, it's something that we've been talking about for the last few weeks. He's exceptional at holding the ball up, he's also our goalscorer and we need to score a few goals from other players.
"I think - I've been saying this for a couple of weeks now at some press conferences - that I think that we can do that, I genuinely think we can do that.
"I think that we're getting stronger. Although we've drawn quite a number of times, we've only had the one defeat this season and eventually you would need to turn a couple of draws into wins. But I'm hoping in the near future that we're able to do that."