Martin O'Neill bemused by alarming wobble being suffered by Sunderland
Martin O'Neill admits an alarming dip in form has left his Sunderland squad 'weighed down' by mounting pressure.
Last Updated: 01/11/12 9:06am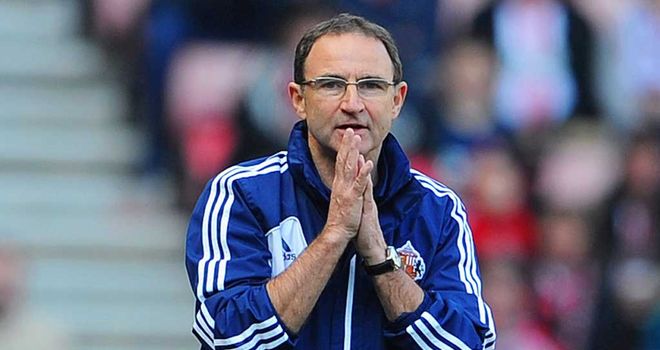 The North East outfit have suffered only one defeat in the Premier League this season, but six draws from eight fixtures have left the club stuck in the bottom half of the table.
A lack of firepower is proving to be something a problem, with a division-low six goals mustered by the shot-shy Black Cats.
O'Neill concedes that he has serious issues to address, with a disappointing Capital One Cup exit to local rivals Middlesbrough on Tuesday seeing disgruntled supporters boo his side from the field.
Asked if he has experienced a run like this before in his managerial career, O'Neill said: "No, it's unusual.
"Usually, the teams that I've managed have been able to score goals and naturally I'm disappointed that's not happening.
"Eventually, that is my responsibility.
"We have to pick ourselves up and really go about our business because at the moment, we look like we're kind of weighed down with the responsibility of it all."