Lee Cattermole convinced Sunderland will bounce back from defeat by Aston Villa
Lee Cattermole is convinced Sunderland can bounce back from Saturday's 1-0 defeat by Aston Villa.
Last Updated: 04/11/12 3:28pm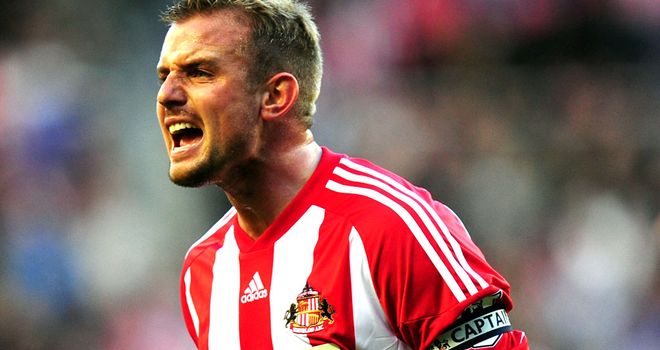 The result extended Sunderland's recent League record to just a single win in 17 games as they dropped to 16th place in the standings.
But Cattermole remains defiant, saying: "As a team, we are absolutely devastated, but we are definitely sticking together.
"It's as good a dressing room as I have ever been in with the lads, and we are not going to start arguing.
"There are going to be points that need to be made, but that's football. No-one is happy to be losing games, but hopefully we are going to win more than we lose this year.
"We believe in the team we have. There is too much quality in that dressing room for us not to turn this around.
"Before Saturday, we had only been beaten at Manchester City. A lot of pressure was put on the team due to the fact that we were not scoring goals, but we were still picking up points.
"We have just got to keep working hard, keep moving on and the quality is going to come through in the end."