Martin O'Neill wants more from Sunderland winger Adam Johnson ahead of Sunday's trip to Fulham
Sunderland boss Martin O'Neill is looking for Adam Johnson to kick on after scoring his first goal for the club.
Last Updated: 18/11/12 11:35am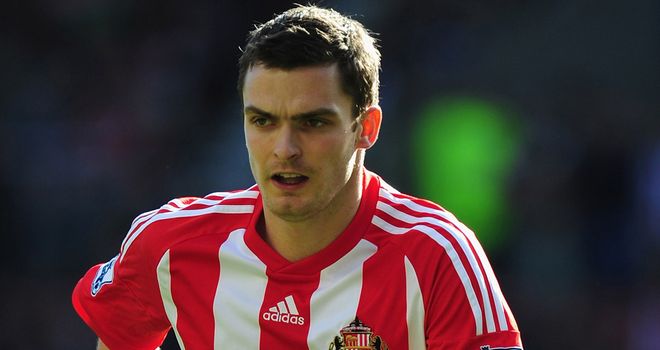 The winger was left out of the England squad to play Sweden after suffering a tough start to his career at the Stadium of Light following a £10m summer move from Manchester City.
But his goal in the 2-1 defeat to Everton last Saturday has lifted his mood and O'Neill is looking for him to show more ahead of Sunday's Premier League trip to Fulham.
"Scoring the goal was very, very important," said O'Neill. "I don't care who you are, the very, very best players can lose confidence, but eventually, if you feel as if you have the talent, you should pull through.
"How you do that is either getting down to doing things more regularly in training - there's always a possibility of being able to resolve it then - but the confidence really comes from performing on the field.
"I have said this before and it's almost as if it's a recurring theme, but players who are confident and who can make things happen when they are confident, it's a major boost to them when they feel as if they are capable of doing it."