Sunderland manager Martin O'Neill seeking balanced approach from clubs
Sunderland manager Martin O'Neill has urged clubs to take a more long-term approach.
Last Updated: 23/11/12 9:14pm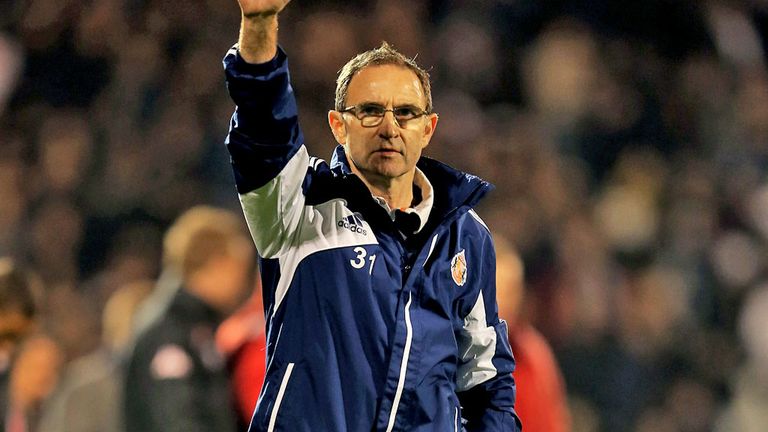 Chelsea boss Roberto Di Matteo and QPR's Mark Hughes have both lost their jobs and ahead of his side's Sky Live clash with West Brom on Saturday lunchtime, O'Neill admitted management is a high-risk venture.
"You have to realise that during the course of the season, there are going to be periods where things are not going so well and you have to try to come out of them," he said.
"There are other periods where you think you are going very well and looking forward to every single game that's coming up.
"You have to take a wee bit more balanced view of it. It's the season that counts ahead, it's where we end at the end of the season.
"Di Matteo has just lost his job - three and a half weeks ago, you would have said it was absolutely impossible.
"They won the Champions League, they won the FA Cup and started off the season brilliantly.
"They were talking about a new style of play and a very inventive style of play. They had a bit of a hiccup along the way for a couple of matches or whatever the case may be and suddenly, a young man has lost his job."