Danny Rose has called on his Sunderland team-mates to relaunch their season
Defender Danny Rose says he is expecting Sunderland to have a 'very, very, very difficult month'.
Last Updated: 01/12/12 2:05pm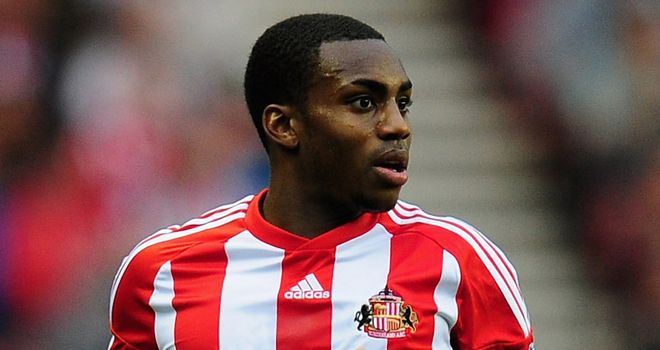 The Black Cats have won just two of their last 21 Premier League games and have slipped into 16th place after a promising start to the season.
They start head to Carrow Road to take on Norwich on Sunday before back-to-back home games against Chelsea and their rearranged clash with Reading.
Martin O'Neill's side then visit Manchester United and Southampton before champions Manchester City and Tottenham visit Wearside in the space of four days over Christmas.
Rose, who has been one of the few pluses after joining the North East giants on a season-long loan deal from Tottenham, has called on his team-mates to relaunch their season now.
The defender said: "It's not just Norwich, all the games are important. We have got a very, very, very difficult month.
"We have got Manchester City, Chelsea, Manchester United and Spurs - they are four games that at the minute, I know there won't be many people who think we will get anything out of those games, so Sunday is a massive game and we are going to have to do everything we can to get three points."
The 22-year-old admits to being happy with his own personal form after winning the Man of the Match award against QPR in midweek.
He said: "Full-backs now in the modern game do attack a lot and try to provide goalscoring opportunities for the strikers and midfielders, and I'd like to think I do that for the team.
"Maybe you would like a midfielder or striker to be getting Man of the Match, but I'm not complaining, I'm just going to keep doing what I'm doing."