Martin O'Neill confident he can get Sunderland out of Premier League trouble
Martin O'Neill is counting on his past experience to haul Sunderland out of Premier League trouble.
Last Updated: 08/12/12 2:26pm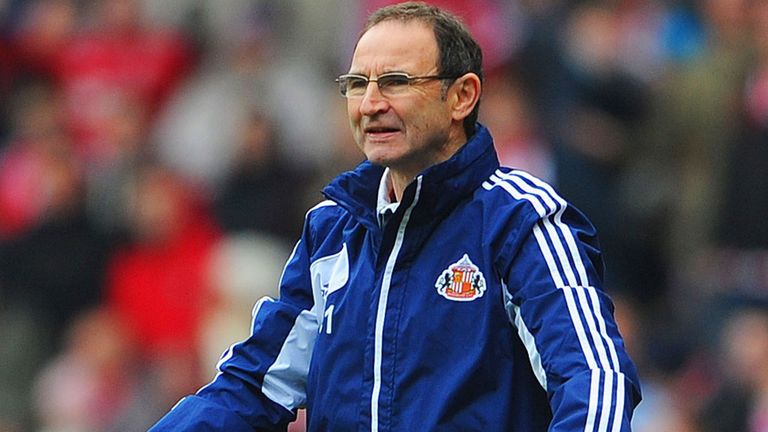 The Black Cats currently sit fourth from bottom in the Premier League, having won only two of their last 22 league games, and host Chelsea at the Stadium of Light on Saturday.
But O'Neill is not panicking yet, saying: "I've been in management 20 years. I've had tougher times at other clubs and we've come through them.
"When I went to Leicester City, the first 10 or 11 games I couldn't win a match to save my life. We turned that round and were pretty successful.
"The first year at Aston Villa was exceptionally tough indeed. We'll pull round and, inevitably I hope, we'll get a team that the supporters are really proud of."
O'Neill conceded it had been a "tough start to the season", adding: "It hasn't come as any major surprise to me.
"The team is essentially the same as last season so it's a tough struggle, but we'll get there."
He said: "There's lots of elements attached to this. The unity is very important of course but the players this time last year were in a similar position so we've got a bit of experience of that.
"We'd obviously hope that experience plus the spirit that exists in the squad would give us a headstart."
Don't miss any live and exclusive football coverage this festive season. Click here to visit Sky Sports' Festive Calendar