Giovanni Trapattoni tells Keiren Westwood he may have to quit Sunderland
Giovanni Trapattoni has warned Keiren Westwood he may have to leave Sunderland if he wants to be Ireland's No 1 keeper.
Last Updated: 04/02/13 1:15pm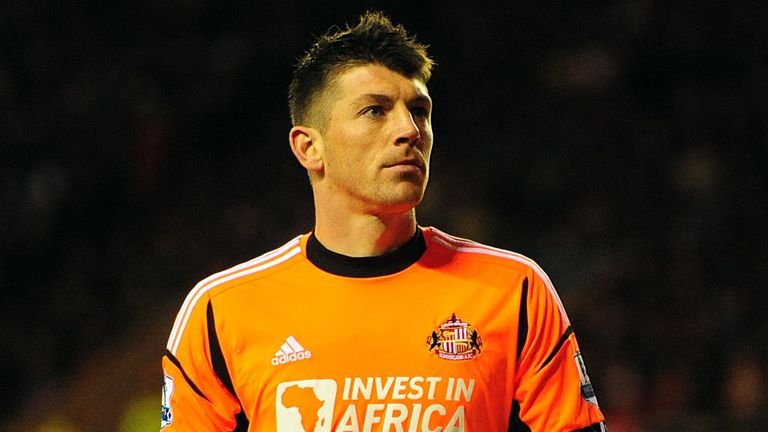 Following Shay Given's retirement from international football last summer, Westwood has been wearing Ireland's No.1 jersey.
However, the 28-year-old's lack of first team football at the Stadium of Light in recent months has left him fighting for his Ireland place.
Belgium international Simon Mignolet is the current top choice at Sunderland with Ireland's manager Trapattoni set to name Millwall's David Forde as his keeper in Wednesday's friendly against Poland
Trapattoni said: "The goalkeeper is a particularly delicate position.
"I don't worry about an outfield player if he is not playing for his club but a goalkeeper is alone on the pitch and if he hasn't been playing then it's more difficult psychologically.
"I hope Westwood can play in the future but now the manager chooses Mignolet.
"I told him you can change club and you can play. But with Forde and (Stephen) Henderson we are okay. It's important we give Forde this opportunity."
Westwood's most recent first team appearance came in the Captial One Cup back in October and he has not played in the Premier League all season.