Former Sunderland goalkeeper Craig Gordon may have to retire
Former Sunderland goalkeeper Craig Gordon may be forced into early retirement by a persistent knee injury.
Last Updated: 11/02/13 11:42am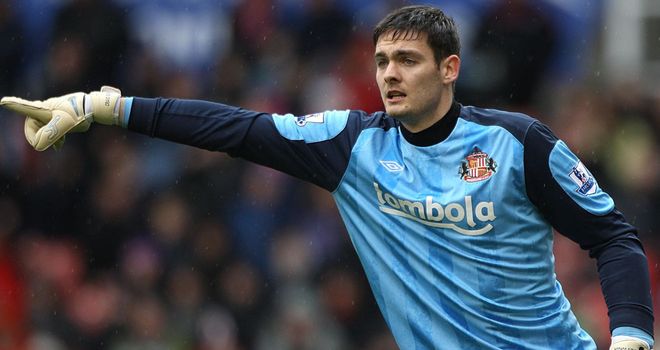 The 30-year-old became the most expensive goalkeeper in the history of British football in 2007 when the Black Cats paid Hearts £9m for his services - but his career has since been hampered by several serious injuries.
Two broken arms and the knee problem plagued the latter years of his stay at the Stadium of Light, and he has been without a club this season - seen most recently in a coaching capacity at Dumbarton.
The Scotland international said: "It's very unlikely I will be playing again this season. In fact I'm not sure if I'll play again, so I'm looking to get into coaching as I want to remain in the game.
"I'm not ruling out playing again, but I need to get things in place if the news is not good in that respect. I've had a couple of surgeries on it, but it's definitely not back to 100 per cent yet.
"Hopefully I can get back to playing with a bit of pain. It's about getting to a stage where I can get what I need to out of the knee.
"That's part of the reason I wanted to go into coaching, you don't know when the end might come for playing. I'm certainly not ready to throw in the towel just yet but it's been a long time and I don't know where I'll be going in the future."