John O'Shea concerned by Sunderland's latest slump
John O'Shea has urged Sunderland to discover some consistent form as they attempt to ease their relegation fears.
Last Updated: 27/02/13 10:58am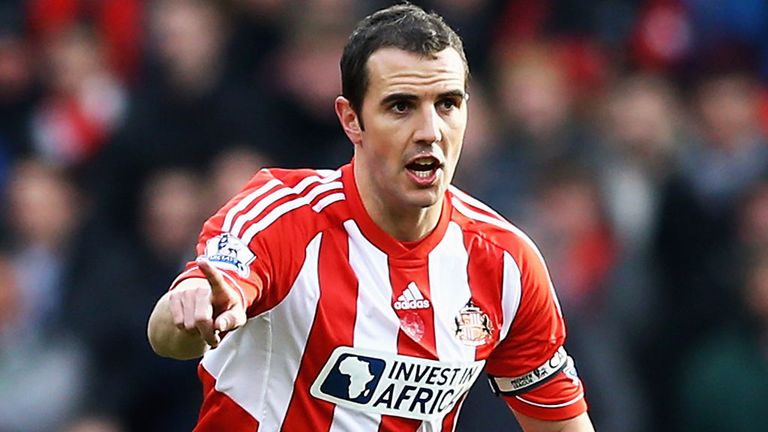 Sunderland have gone four games without a win after Saturday's 2-1 defeat by West Brom and are now sitting in a precarious position, five points above the drop-zone.
O'Shea is frustrated by the team's failure to produce a run of results and the former Manchester United player admits the players must be more clinical at both ends of the pitch.
"Consistency is the big thing we have to get back here," the defender told the Northern Echo.
"We are consistent about being inconsistent at the minute and that's something we have to change.
"We are more than capable of doing it and getting the confidence back in terms of winning games and going ahead in games. If we can do that soon then I am sure we will be fine. We have to do it sooner rather than later though."
When asked about United's consistency in the league, he said: "There's a lot of things you can do during the week to improve your chances of becoming more consistent. Taking that first chance in the game, stopping that striker for the first time in a game.
"If you do those things in the week then you know if a chance comes at the weekend you will be at least prepared to take it properly."
O'Shea is fully aware that Sunderland will be dragged into a dogfight if they do not stop the rot quickly.
"We are taking the relegation threat very seriously," he said. "We have come off in the last three games and thought 'how have we not got anything from these games'.
"The next thing you know there's eight or nine games left and we think 'here you go' relegation is not too far away. The sooner you get the wins on the board the better."