Simon Mignolet says he is happy at Sunderland and focused on his football
Sunderland goalkeeper Simon Mignolet has moved to refute the suggestion that he is looking to leave the club.
Last Updated: 27/02/13 3:12pm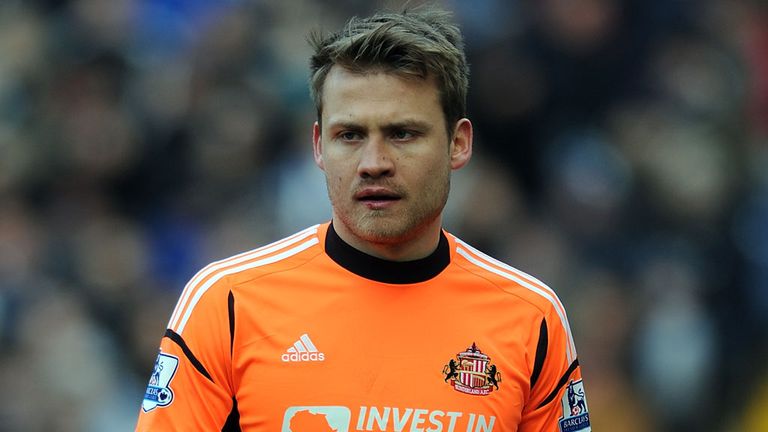 Belgian media outlets have been carrying quotes from Mignolet's representative Guy Vandersmissen, in which he suggested that his client wanted to play for a bigger club, in order to boost his chances of international recognition.
But Mignolet, who has been in fine form for the Black Cats, says he is confident he can remain where he is and still displace current Belgian number one Thibaut Courtois.
He told Sunderland's official website: "I felt I wanted to communicate with the club's fans following the media reaction to comments made by my representative, which I feel were taken out of context and not a true reflection.
"Of course, my ambition is to regain the number one spot with my national team, but I feel I can do that with Sunderland.
"I was playing as Belgium's number one a year ago and hopefully that can be the case in the future.
"I am happy at Sunderland - a club I am proud to represent. I will continue focusing on my football, starting with Saturday's game against Fulham."
Mignolet came to Sunderland from Sint-Truiden in the summer of 2010 and has made almost 100 appearances for the Black Cats.
And last Sunday he was named the North East Football Writers' Player of the Year.
"Winning the award last weekend was an honour," he said. "However, I know I have to keep working hard at my game and I fully intend to do so."