Sunderland boss Martin O'Neill hopes Simon Mignolet will agree new contract
Sunderland manager Martin O'Neill is hoping to agree a new contract with goalkeeper Simon Mignolet.
Last Updated: 01/03/13 1:43pm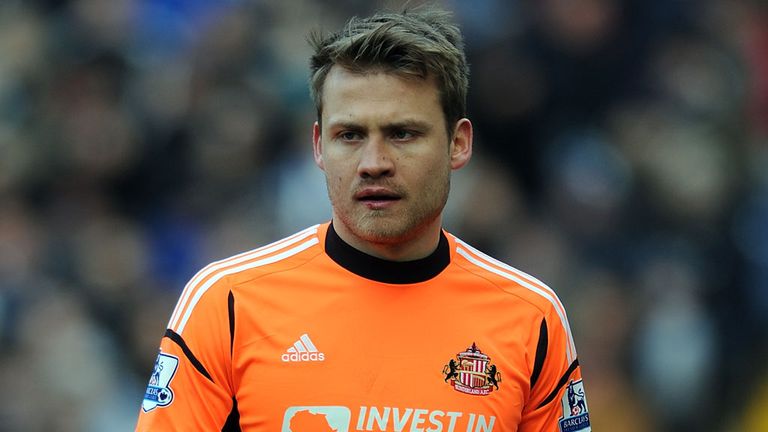 The 24-year-old moved to dampen reports this week that he was ready to leave Wearside to enhance his Belgium international prosepcts, and that was music to O'Neill's ears.
"He came up to me to tell me that he thought there was something lost in translation," O'Neill said.
"The agent who was working in the office had made some comment about it and really, if you think about what he said - I haven't seen it first hand and therefore, it's unfair of me to make a comment.
"But if the gist of it was that Atletico Madrid are a better side than Sunderland, well I am not so sure that too many people would disagree with that.
"I haven't a major problem with that. Our job is to try to make us at some time or another as good as them.
"We would really like to try to tie him down to a longer contract.
"There have been talks about that for some time, but I think we would really want to try to firm that up as soon as we could. I think he's receptive to it."
Mignolet and his team-mates will be attempting to end a run of three successive league defeats when they tackle Fulham at the Stadium of Light.