Martin O'Neill says Sunderland's game at QPR will be a 'monumental' battle
Sunderland boss Martin O'Neill says he is expecting a very tough game at QPR on Saturday.
Last Updated: 09/03/13 2:12pm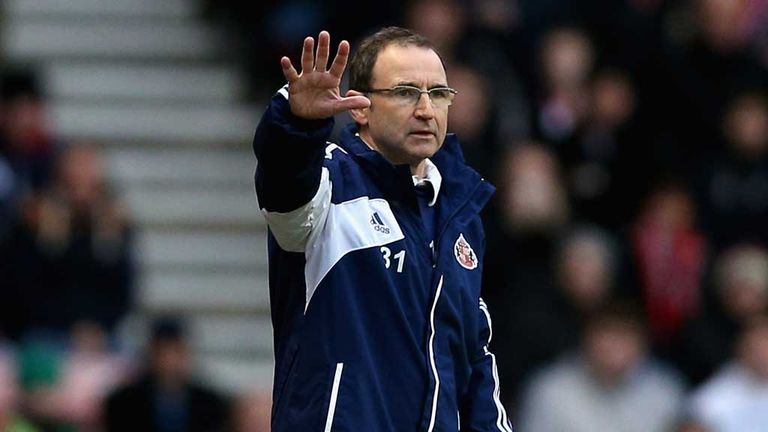 The London side are still bottom of the Premier League table but gave themselves hope of survival with a 2-1 victory at Southampton last week.
And O'Neill said: "QPR is a difficult issue. They will be fighting for everything, having won last week.
"Their side has been changed around somewhat since (manager) Harry Redknapp came in and it will be a monumental battle.
"I think QPR have decided to really go for it. They spent heavily in the January window because they still felt there was a chance of staying in the Premier League.
"It is entirely their prerogative to do that and time will tell if it works. What they have done with those additions is they have given themselves an immeasurably better chance of staying up. They will feel they are within touching distance and it is all to play for.
"They've got a very big squad from which to choose. They will not be short of numbers, and in terms of quality you would think that side in normal seasons would certainly be capable of being comfortably in the top 10, if not actually challenging."
However, O'Neill is happy with the recent performances of his own side, who fought back from 2-0 down to draw 2-2 with Fulham last weekend.
"Saturday is a difficult game for us," he said. "But I believe we shouldn't have been beaten in any of our games recently, including the one against Arsenal (a 1-0 loss)."
O'Neill's only previous visit to Loftus Road with Sunderland was a happy one, the Black Cats winning 3-2 last season thanks to a late Wes Brown goal.
"It was my third game in charge, having played Tottenham in the previous fixture," said O'Neill. "That was a great win for us, with a last-minute goal from Wes.
"I thought at the time it was a big win for us, and the more I looked back on last season, the more I thought it was very important indeed.
"This game is important, too, as are every one of the next 10 games to come. There are more points we need to get, and it would be nice to do that this weekend."