Wes Brown edging to fitness but unlikely to play for Sunderland this season
Sunderland defender Wes Brown is edging back to fitness, but manager Martin O'Neill is preaching caution.
Last Updated: 10/03/13 3:52pm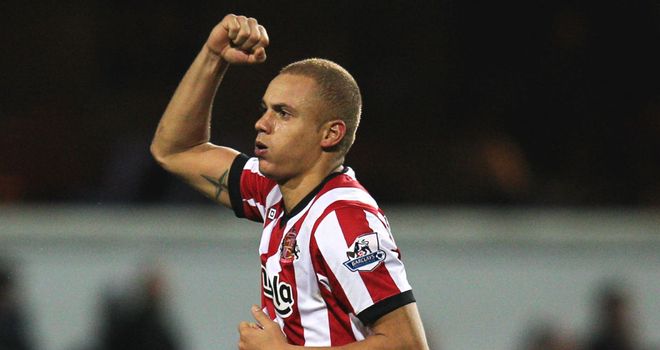 Brown began his time at the Stadium of Light in impressive fashion last season but has not featured for the Black Cats for 13 months now due to injury.
O'Neill has welcomed the former Manchester United man back to training but wants the 33-year-old to get a full pre-season behind him before returning to first-team contention.
"He is back training with us, but he doesn't train every day in case his knee starts to swell up again," said O'Neill.
"Wes is desperately trying to do a couple of successive weeks' work without taking any break, but so far he has been unable to do that.
"He has been training more often and consistently than he has at any other time in the last 13 months, though.
"He wouldn't be in any position to start a game in the foreseeable future, though.
"Once we get to the end of the season, it will give him a chance then, if he is still OK, of having a proper pre-season and then who knows.
"It's just a case of treading carefully with him, but there are some encouraging signs."
Brown joined Sunderland in the summer of 2011 on a four-year contract.