David Miliband steps down from Sunderland board following Paolo Di Canio's appointment
David Miliband has stepped down from his role at Sunderland following the appointment of Paolo Di Canio as head coach.
Last Updated: 01/04/13 4:25pm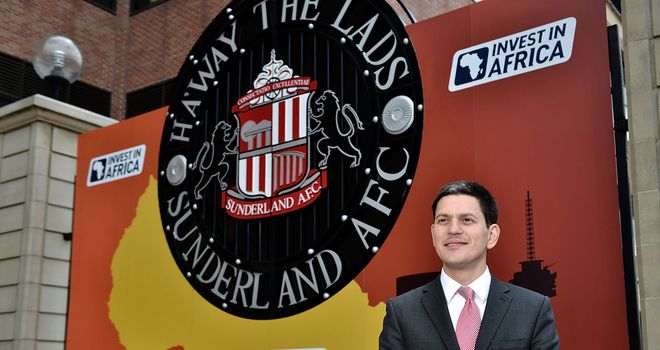 Miliband, whose brother Ed is Labour Party leader, quit as vice-chairman and non-executive director, citing Di Canio's "past political statements".
Miliband said: "I wish Sunderland AFC all success in the future. It is a great institution that does a huge amount for the North East and I wish the team very well over the next vital seven games.
"However, in the light of the new manager's past political statements, I think it right to step down."
Di Canio has admitted to having fascist leanings, telling Italian news agency ANSA in 2005: "I am a fascist, not a racist."
Miliband - a former Foreign Secretary - confirmed last week that he is quitting British politics to take up a new job with a US charity in New York.
He had stated that he intended to stay on the Sunderland board despite his move abroad - but Di Canio's appointment has led to a change of heart.