Piara Power: Paolo Di Canio appointment by Sunderland 'worrying'
Paolo Di Canio's appointment at Sunderland has been criticised by Football Against Racism in Europe.
Last Updated: 01/04/13 4:19pm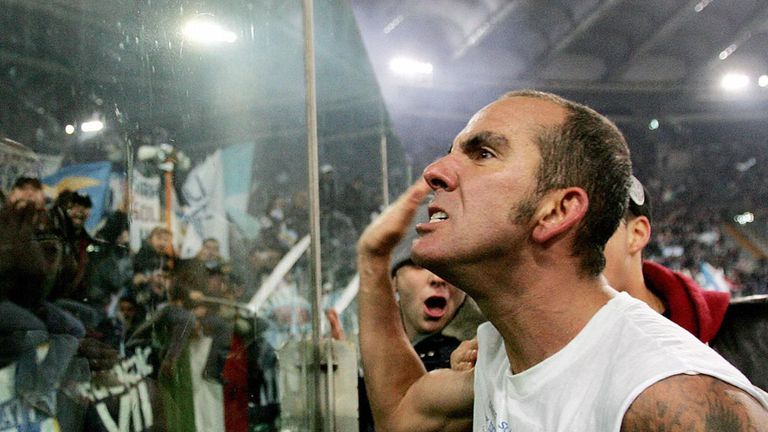 Di Canio was announced the successor to sacked Sunderland boss Martin O'Neill on Sunday evening and his arrival immediatedly provoked controversy.
Former foreign secretary David Miliband swiftly resigned as Sunderland's vice chairman and non-executive director, citing the Italian's "past political statements".
The former Lazio striker has previously admitted to having fascist leanings, telling Italian news agency ANSA in 2005: "I am a fascist, not a racist."
Describing Di Canio's appointment as "worrying", FARE director Piara Powar said: "When there is a rise of intolerance and there is a coach in the Premier League, which is the most watched league globally, who hasn't clarified or wanted to renounce his fascist views during his time in the UK, it is a worrying time.
"Di Canio has the opportunity to clarify his views and let us know what his approach will be and how his strongly held views will influence how he will do his job.
"I think from our perspective we would say we are seeing the rise of the far right and the intolerance and hatred that goes with that across Europe. Being a fascist is not a soft political label.
"In many way it's a political label that comes across with all sorts of dangerous ideas and ideals and that is the concern for us.
"There has been a lot gone on in football over issues of race and that gives a different focus to a manager who calls himself a fascist being appointed to a top post.
"I think there is no place in a sport which seeks to draw out positive impact on social relations and community to have someone who says 'I am a fascist'."
But former Swindon chairman Jeremy Wray, who gave Di Canio his first job in management, insisted the Italian's political views were "irrelevant" and described Miliband's resignation as a "sad, knee-jerk response".
"I doubt David Miliband has ever met Paolo Di Canio," Wray said. "I've known him for two years. I don't think politics was ever discussed once.
"I think anybody's political views and their private views - as long they're private and (away from) how they conduct themselves away from their job - are pretty irrelevant.
"Nothing of that was ever discussed during his time at Swindon. He was focused full-on 24 hours on success for us and that's what he'll do for Sunderland.
"Paolo will have many strong views but I doubt if it's really relevant to keeping Sunderland in the Premiership."