New Sunderland boss Paolo Di Canio should be allowed to manage, says Chris Powell
Chris Powell believes controversial Sunderland boss Paolo Di Canio should be allowed to get on with managing the club.
Last Updated: 03/04/13 9:45am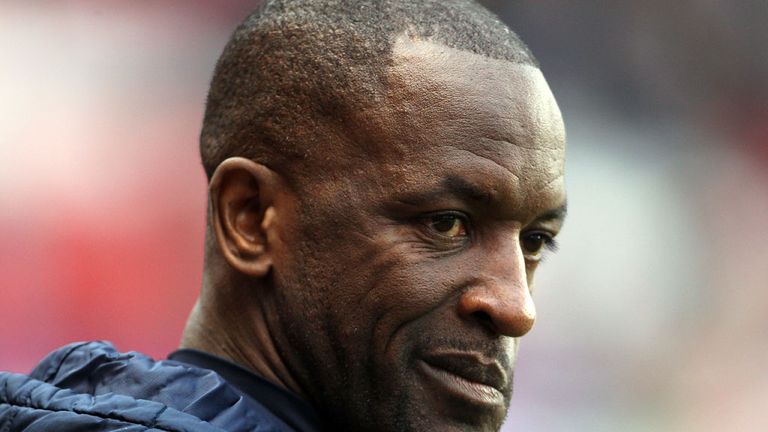 Di Canio refused to clarify his views on fascism during his first news conference since being named as the replacement for sacked Martin O'Neill on Sunday.
But despite the ongoing furore, Charlton boss Powell, who played alongside Di Canio at The Valley, said Sunderland should stand by their "bold" decision and let the Italian focus on keeping them up.
"Sunderland have made their decision with Martin and now Paolo and they've got to be bold now and stick by it," Powell, speaking after his side's goalless draw with Brighton, told Sky Sports News.
"They've appointed him and now they've got to let him manage and do his best to get the points they need.
"I think he will have to deal with what comes his way and I think he will have to show everything that what he did with Swindon in League One and League Two he can do at Premier League level.
"There's a lot of talk about what's gone on but I think now everyone should move on with the football.
"He was a team-mate of mine, he wore the shirt at Charlton many years ago and he was very good. The fans loved him.
"Whatever he wants to talk about in his personal life with regards to politics, I think he's the one you should ask."
Di Canio has described Powell as one of his best friends during his playing days and when asked to describe his relationship with the Italian, Powell added: "(Problems?) None whatsoever. I got on well with him.
"I just feel it's an issue everyone should move on from now. I know a lot of people are upset about it. Like I said, they've made a bold decision; Martin's gone and he was a fine man but now they've given the job to Paolo, they've got to let him do it."