Sunderland manager Paolo Di Canio ready to listen to players
Paolo Di Canio feels it is important to have good communication with his Sunderland players and will listen to feedback.
Last Updated: 07/04/13 2:33pm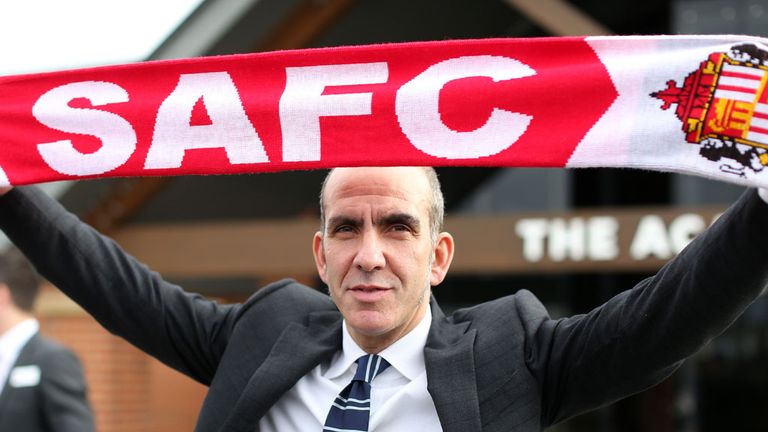 The Italian is preparing for his first game in charge of Sunderland against Chelsea this weekend after being appointed as Martin O'Neill's replacement, and has been getting to know his new squad on the training ground.
He is keen to lift the spirits of his men as they battle to stay in the Premier League, and says he has already held positive talks with players such as stand-in captain John O'Shea.
"It is obvious that when you arrive at a club you need to sit down and have a chat with the players. We have done that," Di Canio said.
"I've had to look at the players, the experienced ones and the young ones, the players who look confident and maybe the players who are not so confident.
"But this is natural and it is part of our intelligence, to see how they feel, to see how they are and what their habits are on and off the field.
"Clearly with someone like O'Shea - who is the captain now with Lee Cattermole being out with injury - we have a chat. I have to listen to his opinion and that of other players.
"You have to have your own ideas but it is important to have communication with them. Sometimes you can do it in a very quiet way, occasionally you may need a confrontation.
"But what I can tell you, is that they were very helpful and they understood the need to restore belief and confidence in this moment. That is good, because it means we have a basis for understanding and can hopefully work together to improve the team."
Completely different
Di Canio has seen a lot of Premier League football since leaving his job with Swindon Town in February and is delighted to be back in work with a top-flight club.
He explained: "I've been in England watching a few matches - Southampton, QPR Reading and Villa.
"This is the football I love and it was my intention to remain here because I wanted to have a chance to manage in the Premier League. I love England, English people and English football. This is my life.
"By accident and coincidence, I've watched all the teams in the relegation fight.
"But this is a completely different club to Reading or QPR. That's why I said 'yes' straight away when I had a chance of coming in here."