Paolo Di Canio tells Sunderland players to keep tempers in check at Newcastle
Paolo Di Canio has told Sunderland self-control is the key to winning "one of the toughest" games in football on Sunday.
Last Updated: 12/04/13 6:28pm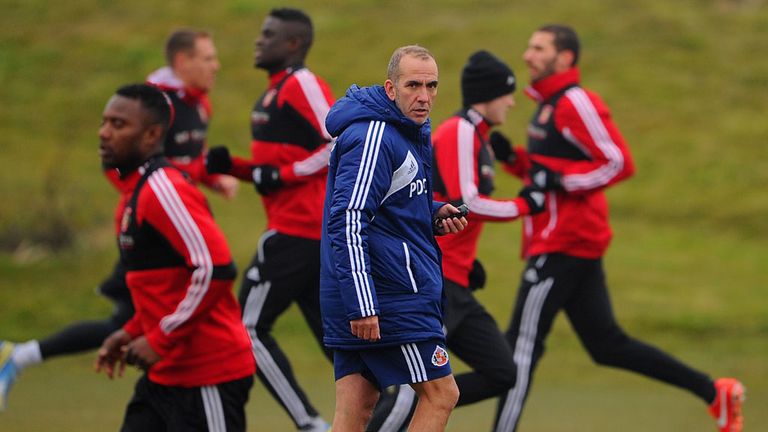 The new manager has made no attempt to conceal his excitement for a first derby assignment at the club and was hardly renowned for his on-field discipline as a player, earning 31 yellow cards and two reds during his time in England.
But three sendings-off in Sunderland's past two trips to Newcastle have done nothing to help end a run of more than 12 years without a win at St James' Park, and Di Canio wants this weekend to be different.
He said: "We have to show our character, we have to drive our energy in a positive way.
"We know sometimes, some players can lose their temper maybe because they want to show the fans they can be proud of them, and they can do something that puts the team in trouble.
"I will try to persuade them to use their energy to score a goal and to defend well to beat them and maybe celebrate the victory.
"We know Craig Gardner is suspended, unfortunately, because he is a real warrior, but we have other players and we have to make sure they use their energy in the right way."
Discipline should not be confused with a lack of passion, according to Di Canio, who said: "I can't wait, I can't wait. We live for it. We live to win cups or we live to qualify for the Europa League, to play in the Champions League, we live to play at the top level.
"But you know here, the result can change the mood for the derby next year because there is a joke between the fans. They work together at the office.
"This one is one of the toughest derbies, in my opinion, in the world and I am more than happy to have this chance."