Sunderland goalkeeper Simon Mignolet praises new boss Paolo Di Canio
Sunderland goalkeeper Simon Mignolet believes there is more to Paolo Di Canio than just his passion for the game.
Last Updated: 18/04/13 9:32am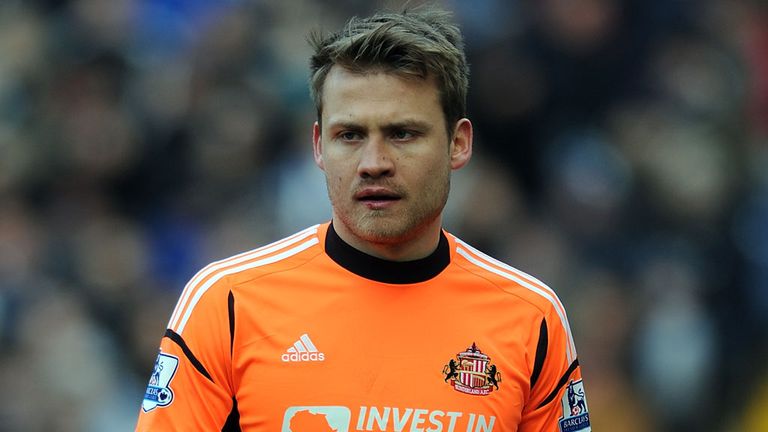 Di Canio has impressed Mignolet and the Sunderlan squad with his tactics and training methods since replacing Martin O'Neill at the Stadium of Light.
Mignolet insists Di Canio's talents should not be under-estimated and that he has more to offer than just his touchline antics.
"Inside the dressing room and on the training ground it is totally different to what you see on the pitch," Mignolet told the Northern Echo.
"When you are winning or have won a game at Newcastle all the emotions come out, that's normal and his celebrations showed his temperament on Sunday.
"But inside the dressing room he makes sure everybody knows what their job is. He gives us all messages to make sure we know what we have to do and that's why we were ready to go out and get a result against Newcastle.
"The manager tries to get us organised before the game. He is not that old either, so he was a player himself not too long ago, so he likes to be involved with the players. He likes to feel part of it.
"It was not easy for him with the noise at St James' to get his messages across, but he also delivers his messages on the training ground to us all so we tend to know what he wants already. He has high expectations of us all.
"On the training ground we have done a lot of tactical stuff. You can still see he was a very good player when he gets involved. Training is on his wavelength, obviously. He knows what he wants every time out there and so far it has worked in matches."