Premier League: Sunderland's Paolo Di Canio introduces seven-day routine
Paolo Di Canio has told his Sunderland players to forget about taking days off if they want to be a success.
Last Updated: 20/04/13 11:28am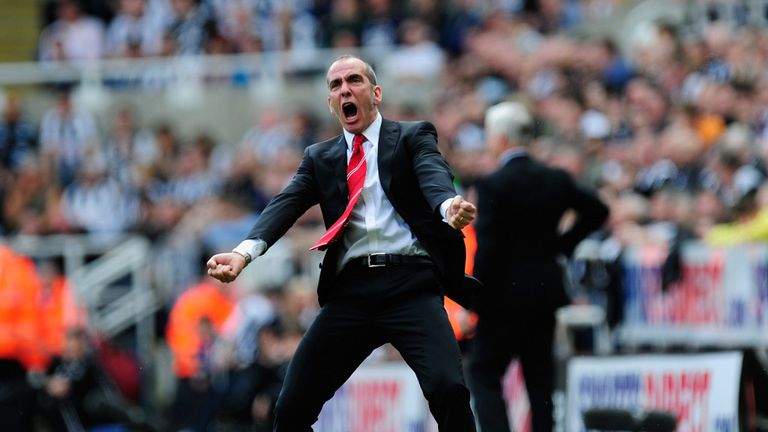 The controversial Italian has made drastic changes since taking over at the Stadium of Light in a bid to improve his inherited squad's fitness and he inspired a remarkable derby win over Newcastle United last weekend.
One of the new introductions is a seven-day-a-week regime, which Di Canio, who will be in the dugout for his first home game on Saturday against Everton, believes will give the relegation-threatened Sunderland players a winning mentality.
He said: "When we lose, I see many sad faces so why not work harder to have more days smiling? I go mad if I hear anyone complaining about working on a Wednesday.
"Even in the Premier League today, the mentality of some is the same as it was when I was at West Ham. Sundays off, Wednesdays off. But I was always in. I accepted the culture but I never had a day off.
"We are not talking about miners' work but one-and-a-half hours out on the pitch, playing football.
"And don't say it puts you under pressure because you feel heavy and can't run on a Saturday. No.
"Sport scientists say, 'We need Wednesdays off because there is too much pressure.' Pressure? What pressure? It gives you more opportunity to improve tactically, technically and physically.
"It can be a simple tactical session to correct something we have done wrong or to make clearer what we want on the field."