Sunderland boss Paolo Di Canio wants to do things his way
Sunderland boss Paolo Di Canio is determined to motivate his players himself rather than call on a sports psychologist.
Last Updated: 05/05/13 3:14pm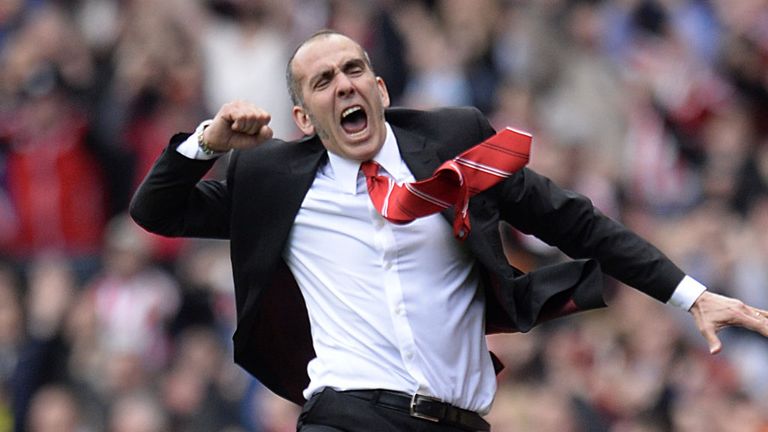 The Black Cats' boss hopes that some words of wisdom will be enough to motivate his squad in the Premier League run-in.
Sunderland, who sit just two points and a spot above Wigan in 17th position, take on Stoke at the Stadium of Light on Monday night before vital clashes against Southampton and Tottenham.
But the Italian wants to do things his way, saying: "I think it's down to me as I know the players and how to approach them.
"It's for me to handle them after they win or lose, not a psychologist.
"They can help if a player has some difficulty but not to improve their ambition or desire. That comes from the leader and I lead them.
"I don't want to say you can't use a psychologist if someone has a problem outside football that reflects on their game.
"Some footballers panic when they can't drive a car. I had one player at Swindon who couldn't drive on the motorway.
"I can't help there. A psychologist would have knowledge to help.
"But in terms of ambition and desire, that comes from me, from (Sir Alex) Ferguson and (Jose) Mourinho. It comes from the manager. "