Premier League: Paolo Di Canio has backed Sunderland's Danny Graham to score soon
Paolo Di Canio has backed Sunderland striker Danny Graham to get among the goals sooner rather than later.
Last Updated: 06/05/13 7:42pm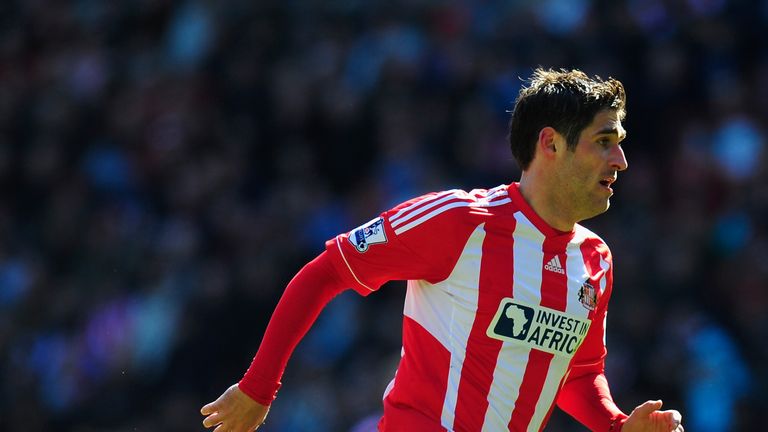 The 27-year-old has yet to score for the Black Cats since being signed by former Sunderland boss Martin O'Neill for £5million from Swansea in January.
Di Canio claims Graham was not fit enough when he took over at the club but he is confident he is now ready to break his duck as the 17th-placed Black Cats prepare to host Stoke at the Stadium of Light on Monday.
He told reporters: "When I arrived Danny, simply, was not fit. Not fit enough to play in the Premier League, in my opinion. I do not want to point just the finger at him, because that was a general thing.
"He had a long face as he walked around the field during the first few training sessions and I thought, 'Can he play football?'
"So I talked to him about this. Now after three games it has changed, and why? Because he feels part of the club.
"He participates now. When the players go through the drills, Danny is intelligent and he is more ready and this is why I am confident he will score.
"He will get his chance, especially at home, because we will attack more."