Paolo Di Canio believes Steven Fletcher can flourish under him at Sunderland
Sunderland manager Paolo Di Canio believes he can make top scorer Steven Fletcher a better player.
Last Updated: 17/05/13 1:42pm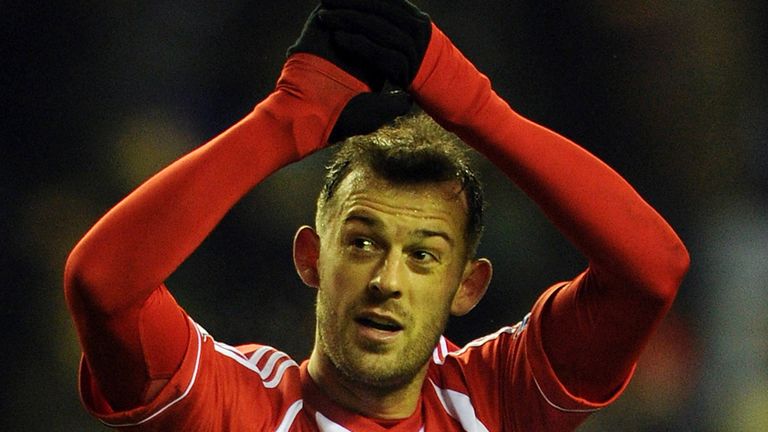 Scotland international Fletcher, who has 11 goals this campaign, has yet to play under Di Canio because of an ankle ligament injury that prematurely ended his season.
With the club's Premier League survival secured, both player and manager are planning for next season, and the latter is relishing the chance to work with last summer's £12m signing.
"First of all, let him recover because he has had this surgery. Then I hope he is going to enjoy working with me," said Di Canio.
"I am happy to work with him, but I hope he will be happy to work with me because he can improve a lot.
"In some games, if we don't score a lot of goals, we have to work hard to get a point or a victory to give us the chance to push forward and stay higher in the table.
"For this, under me he can improve his football a lot. He will probably understand more, in my opinion, what it means to play with the team off and on the ball.
"If you understand that, until today, he has played only not to be relegated. He has to become a footballer for a team that wants to finish and establish the club in the top 10 every time.
"I hope he is going to keep on scoring like he has because he scored 11 goals and he is the top scorer.
"We have to work together and work so hard for the team's cause, for the club's cause."