Premier League: Alfred N'Diaye backs Paolo Di Canio's tougher approach
Alfred N'Diaye backs Paolo Di Canio's stricter approach to Sunderland players and says squad has no problem with him.
Last Updated: 24/05/13 11:03am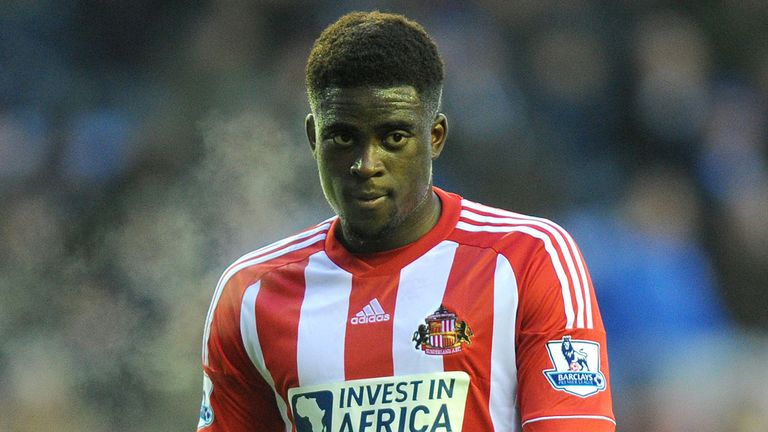 Di Canio handed out seven fines in a matter of days last week and hit out at the 'arrogance' and 'ignorance' of some of his players, two of whom contacted the Professional Footballers' Association for advice amid talk of a revolt within the squad.
But N'Diaye is adamant he and his team-mates have no issues with Di Canio and dismissed claims of a dressing-room rebellion, admitting he is bemused that other players are not used to being treated in such a way.
"I am in England, but I have an Italian manager, who is very similar to what I am used to from France," N'Diaye said.
"His mentality is no different for me. It is more different for English players, but for me it is normal. When I played in France, I am used to it. For me, football is like that. For me, it is OK.
"The new manager has a new mentality. For me and everybody, it is not a problem. It is a new mentality, but we accept it.
"Next season, we will move forward together. We will play better and move forward. The important thing is we are safe in the Premier League. We have to start next better and to play better next year.
"I have enjoyed life in England so far. We have not had the results I wanted to have but I have enjoyed my first six months here.
"I like the football, it really suits me. It is fast football, it is about the fight and I love this. The Premier League is just fantastic: big stadiums, the fans are incredible and the atmosphere at Sunderland is amazing. Every week the stadium is full and we have big support. I like this and I want to help bring success to this club."