Transfer news: In-demand Simon Mignolet set to respect Sunderland contract
Simon Mignolet is willing to stay at Sunderland for the remainder of his two-year contract, according to his agent.
Last Updated: 16/06/13 12:41pm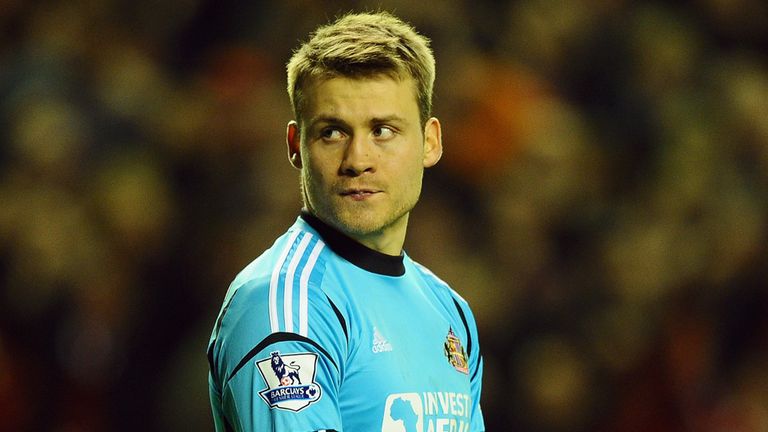 The Black Cats goalkeeper has been linked with a move away from the Stadium of Light this summer with a host of clubs interested in the Belgium international.
But Mignolet's agent Guy Vandersmissen admits that the decision rests with Sunderland as the 24-year-old has two years remaining on his current deal.
Vandersmissen told ESPN: "At this moment there are some clubs who are interested but Simon still has a two-year contract so we depend on the position that Sunderland is taking in relation to an eventual transfer.
"There is a contract so we have to respect the contract. But I don't think at this moment we would be prepared to sign a new contract. When there is a new contract the team can block a player.
"There are another two years on his contract, if they want us to stick to that, we will stick to that and perhaps leave after two years if there is an interest in Simon."
Despite those comments, Vandersmissen has also left the door open to a contract extension at some point in the future - if Sunderland's situation improves.
He added: "If they want to make a proposal to Simon, they should come up with a decent proposal and we will then have a look at it.
"I would say four or five months ago we talked but the situation for Sunderland was not that good.
"It was not clear that they would have enough quality to stay in the Premiership so it was not the right moment to discuss or sign a new contract because we didn't want to start up in the Championship next season."