Paolo Di Canio placing greater emphasis on fitness at Sunderland
Paolo Di Canio says greater intensity in training is crucial to Sunderland improving next season.
Last Updated: 10/06/13 2:33pm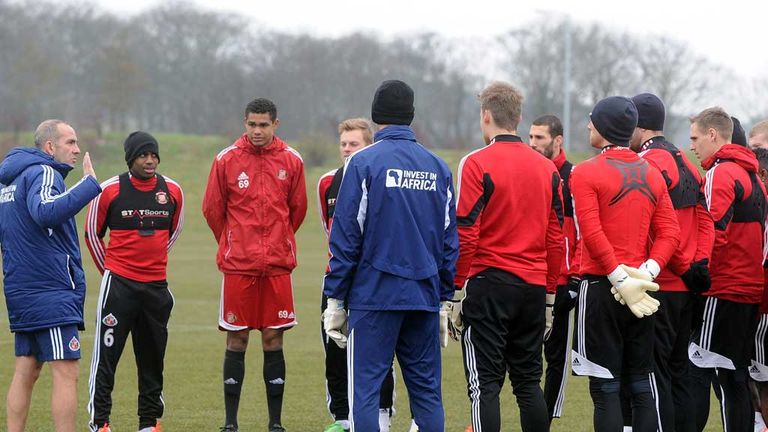 The Italian believes the strict training regime he introduced after replacing Martin O'Neill in March helped the Black Cats avoid relegation and he intends to continue that work when pre-season begins next month.
"People said, how can you improve at this stage of the season?" he said.
"There were many ex-professionals saying, why is Di Canio talking about fitness? And of course you can't change things straight away.
"But what you can do is, instead of two very light training sessions, is have five very heavy sessions. That doesn't mean you can see a difference in the first, or even second week.
"But by the third week, you can see and measure the changes in physical condition. Against Stoke - 10 versus 11 - you saw that.
"We monitor every training session with the GPS system and the statistics we got showed a big change. Every player covers approximately nine kilometres during a game, with 1.6km of that at a high intensity over 25 yards.
"The GPS system shows trends. During the training session, individually, they used to cover 2.6km, or 2.6km including the warm-up. Now we cover 7.5km - even in the light sessions.
"That's nearly three times. But how can you run 9km against your opponents if you're not doing something similar in training?
"The intense moments previously were 230 metres, now we cover 1,200 metres. How can you do it in the game if you don't prepare yourself during the week? You cannot be ready.
"If you try, you get injured, or are tired after 10 minutes, so that is why we place such store on working so hard in training."