Paolo Di Canio urges fans to relax as he rebuilds Sunderland squad
Sunderland boss Paolo Di Canio has told the club's fans to trust in him as he continues to rebuild the squad.
Last Updated: 08/07/13 12:36pm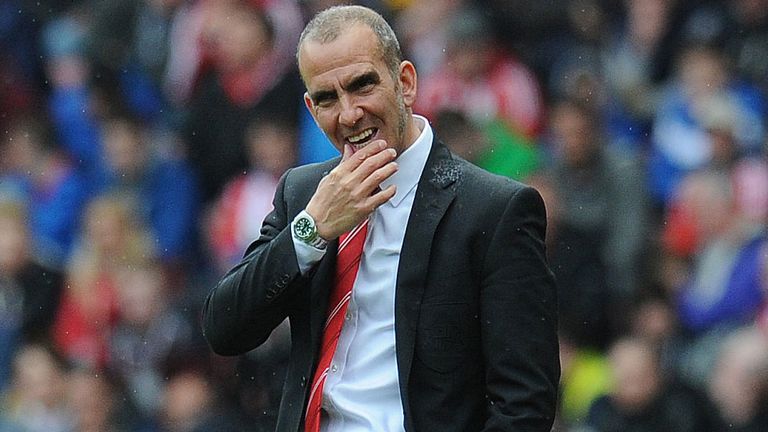 The Italian has already brought in five new players since the end of the last campaign, with United States striker Jozy Altidore poised to become No.6 subject to a medical.
But Di Canio continues to look for more recruits, telling the club's official website: "In terms of fans, I was a fanatical fan when I was younger so I can understand their feeling, I know they want to know what's going on.
"[The fans may feel] we need a striker, a right-back, a left back, and it will be the same when we win two in a row and they think maybe we can go into the Europa League.
"They will dream, they will go hungry, they will be upset, but I can tell them only one thing - relax.
"We are going to build a very, very good team with a very good work ethic. That will be crucial on the field - we are going to face the opponents, we are going to challenge the opponents.
"My team and the players I select will always have to wear this shirt with honour, dignity and respect, otherwise they can't play under me.
"The fans have to be proud when we finish the game even if we lose, because unfortunately, we are going to lose a few games.
"All the individuals wearing the shirt need to make the fans proud because this is the minimum that we can do because we have a big privilege to wear the shirt.
"I can't anymore, but I can participate in a different way and determinate something for thousands and thousands of people.
"They have to stay relaxed because once again at the start of the season, on August 17, they will be happy."