Transfer news: Gino Peruzzi explains Sunderland rejection but leaves door open
Gino Peruzzi has revealed it was his decision to reject Sunderland's initial offer, but an agreement could be imminent.
By Andres Garavaglia
Last Updated: 09/07/13 5:23pm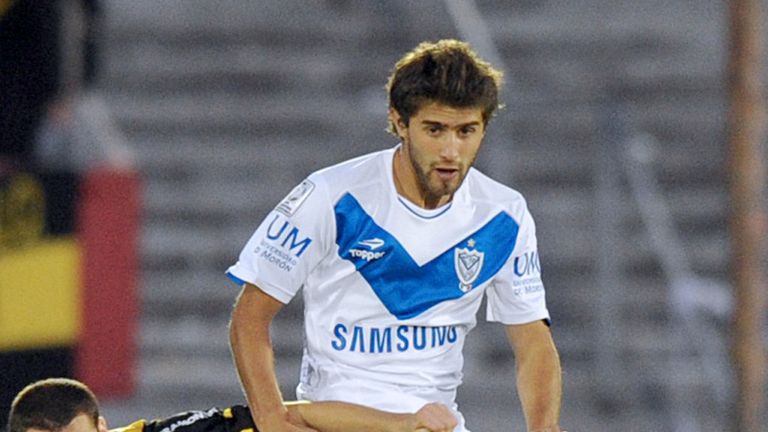 The Velez Sarsfield player looked set to join the Black Cats after a deal was agreed between the two clubs, but the 21-year-old could not settle upon terms with the Premier League side.
"There was an agreement between both teams, but I had to analyse my contract," Peruzzi told reporters after Tuesday's training session.
"Together with my family we decided that it wasn't what we expected, and that's why we said no."
"It's not true that my agent asked for a higher commission, those were lies.
"It's the player who decides if he wants to be transferred or not, according to the contract that you are offered, and for the moment I decided not to accept it".
But Peruzzi has not ruled out a move to Sunderland, even going so far as to suggest an agreement could have been reached between the club and his agent on Tuesday while he was busy training.
He added: "It's not that I don't want to go to Sunderland - it's a team in the Premier League, one of the most important leagues in Europe. I am willing to listen to a new proposal.
"For the moment I don't know what has happened today because I have been all the morning training. Once I get home I will have a word with my agent.
"For what I hear from the press, it seems as though there is now an arrangement, but I will know it once I get home and talk with my agent."