Craig Gardner: I'll play anywhere for Sunderland - just don't put me on the bench
Craig Gardner will take a place at full-back this season if it means regular starts for Paolo Di Canio's Sunderland.
Last Updated: 28/07/13 1:37pm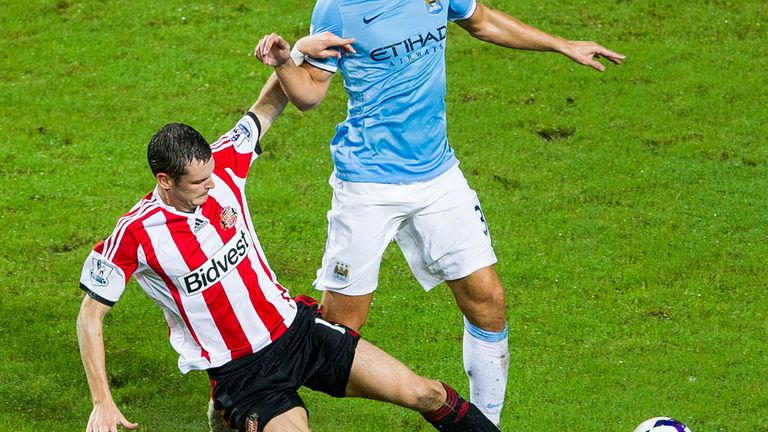 A midfielder by trade, Gardner was occasionally deployed at right-back under Martin O'Neill and was used there by Di Canio as Sunderland were beaten by Manchester City in the final of the Asia Cup.
And the 26-year-old, who has bought into the manager's work ethic in pre-season, responded with two goal-line clearances in Hong Kong.
He said: "I just want to play as many games as I can this season, no matter what position it is.
"I would rather play anywhere than be on the bench. I am playing in pre-season. I have played four full games and I am enjoying it.
"It (pre-season) is tough, I admit it. But it is a good tough because training is hard.
"I am a firm believer that the attitude to training should be the same as it is in life generally.
"If you work hard in life you get a good life. That is what we are doing as far as training is concerned, so hopefully we will have a good season."