Paolo Di Canio happy to work Sunderland squad hard to avoid injuries
Sunderland boss Paolo Di Canio says that his policy of working his players hard in training is to avoid more injuries.
By Tim Oscroft
Last Updated: 10/09/13 5:14pm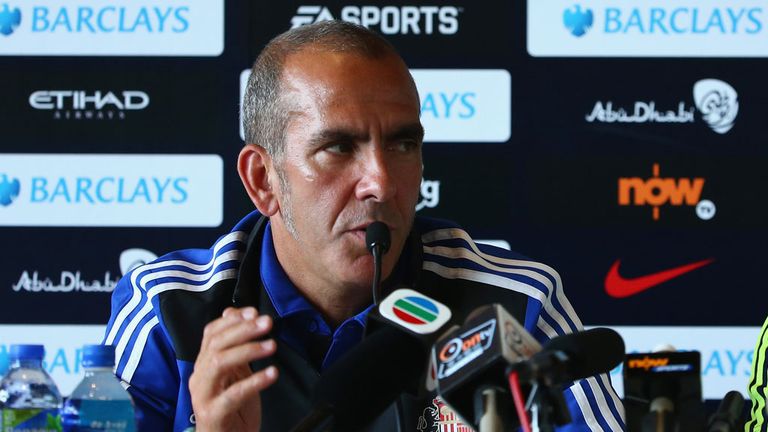 The Italian has introduced an intensive regime since his squad reconvened for pre-season training in July.
Di Canio made changes after replacing Martin O'Neill as the Black Cats' manager last season, but a summer spent reshaping his squad has coincided with further changes on the training field.
"I promise that this club will have fewer injuries than it used to," Di Canio told the Sunderland Echo.
"We have worked hard on fitness, and fitness levels are all-important if you are to maintain quality for long periods of the game and for many games consistently.
"The good thing is that so far we have had very few injuries, apart from Wes Brown with his knee, which was always a long-standing injury."
In Di Canio's opinion, demanding more of his players now means Sunderland will reap long-term benefits.
"The majority of the squad had just one day off training all summer but I think this is a good thing because in my view if you train hard, you have less, not more chance of injury," he added.
"If you train intensively, your body is able to do more and my belief is that more players pick up injuries because they are not 100 per cent fit than get injuries trying to get 100 per cent fit.
"The simple fact is that if you train hard, you can press hard and run for the full 90 minutes."