Premier League: Sunderland striker Fabio Borini hopes to stay fit during loan spell
Sunderland new boy Fabio Borini hopes his injury problems are behind him after joining on loan from Liverpool.
Last Updated: 11/09/13 8:18pm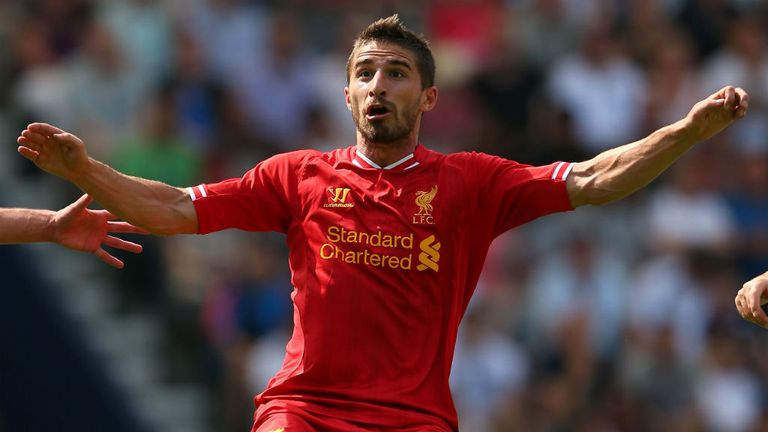 Borini endured a frustrating debut season at Liverpool last term, with his progress hampered by three serious injuries.
The Italian international went under the knife three times last season after suffering foot and shoulder injuries, meaning his impact at Anfield was limited.
Liverpool boss Brendan Rodgers was happy to loan him out so that he could get some valuable first-team action under his belt - and Borini is desperate to steer clear of injury during his time at the Stadium of Light.
"My first thought is to have a clear season with nothing major happening," Borini told the Sunderland Echo.
"I've always proved myself in the short-term - Swansea was a three-month loan and then it was three months at Roma before injuries.
"I would like at least six or seven months without getting injured, which would mean all season.
"Last season was tough, mostly because of the injuries, not the move.
"Big-money moves happen in football. So do injuries, but they take you down, especially when all you want is to do well for a new team.
"Basically, your body pulls you out.
"I wanted to prove myself at Liverpool last season and I couldn't really do it. I've come here to do that now.
"I always seem to have had injuries which are not the usual ones.
"Last season was basically the bone in your foot that you never use, but it's very painful when you break it.
"You can't really do much either because it's in the middle of your foot. When you walk, it's the only one that makes the other bones move."