Sunderland manager Paolo Di Canio urges players to take responsibility
Sunderland manager Paolo Di Canio has urged his players to take responsibility for kick-starting their season.
Last Updated: 21/09/13 6:50pm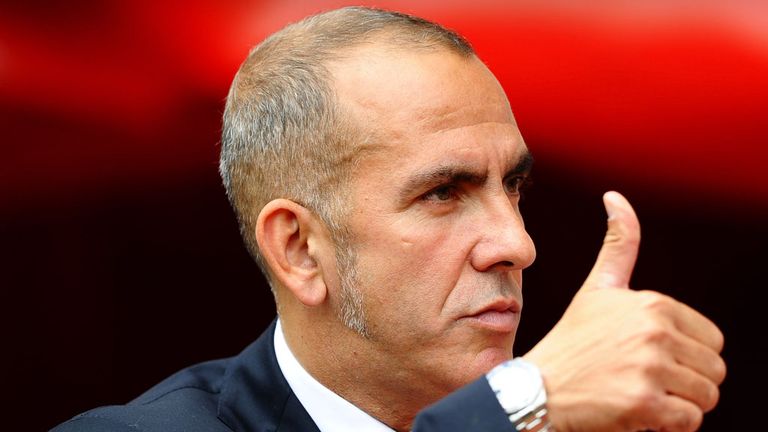 Sunderland have just a single point to their name after four games and - with Liverpool and Manchester United due shortly at the Stadium of Light - Di Canio is demanding an improved showing at West Brom this weekend.
"Paolo Di Canio is the first responsible because I pick my players," the manager said. "I choose the strategy of how we have to play. I absolutely always agree with this: the manager is the number one responsible.
"But the players have to feel a responsibility. They are adult footballers who have to have the desire and the courage to say, 'Yes, we lost, we lost, but I am sure I did my best'.
"It doesn't mean you can be bad or not give quality in training sessions, you have to be professional. Don't smile, but train harder.
"It doesn't have to come only from the manager, otherwise it's tough. This is why I hope we are going to win soon."
Di Canio insists there is no problem with harmony within the dressing room as his new-look side beds in, but he is aware that problems can escalate.
"I can see only someone who is sad because he is not playing and we are losing games. That's typical, you can't be happy," he said.
"Lose, lose, lose, not play, not play, not play - work harder.
"But I haven't seen any big signal about this. But it can happen, and that can be worse because the team doesn't gel together. They don't know each other, they are worried to say even tough things that can help."