Premier League: Paolo Di Canio insists one win will change Sunderland's fortunes
Sunderland's under-fire manager Paolo di Canio is convinced one win will spark an upturn in the club's fortunes.
Last Updated: 22/09/13 1:49pm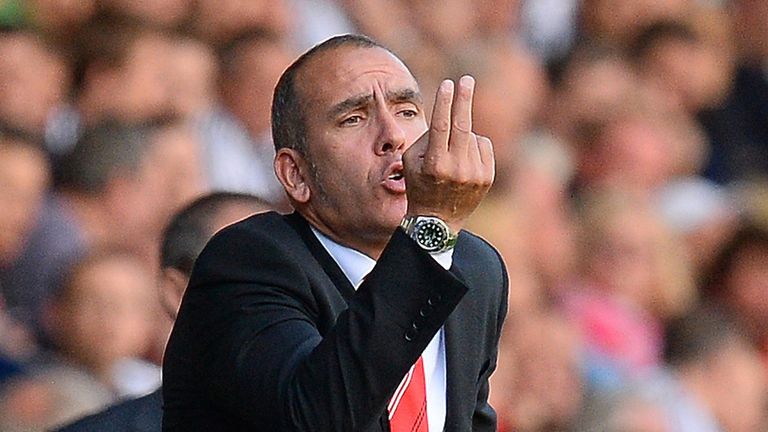 Sunderland are propping up the rest in the Premier League after the 3-0 defeat at West Brom left them with a return of just one point from five games.
Di Canio's men tackle Peterborough in the Capital One Cup in midweek before they welcome Liverpool to the Stadium of Light in their next league game.
"If we keep going on a long bad run it will be difficult to gel together," Di Canio said.
"We need a good result. One good result can be the best medicine but obviously we need to be quick - and quick means Peterborough Tuesday and, on Sunday, Liverpool.
"One game, one win, will clean all the players' brains from the problems they have now. The only way to find what you need is to work together.
"We have 14 new players and six or seven of those arrived in the last 20 days. Then we had international games and they didn't meet each other until a few days ago.
"The only way, even if it is tough sometimes, is to stay together, meet each other, and work together."
Steven Fletcher is expected to be out for at least a fortnight with his shoulder injury but Di Canio is convinced his side can turn it round.
He said: "We keep going, keep working hard, stick together, share the responsibility, don't turn our faces to the other side.
"It is better to have more confrontation. I believe in looking in each others' eyes. I believe in this if I am at the top or the bottom. There is only one way - work, work, work."