Michael Gray thinks Sunderland sacked Paolo Di Canio too soon
Michael Gray believes Paolo Di Canio deserved a little more time to turn Sunderland's fortunes around.
Last Updated: 23/09/13 11:40am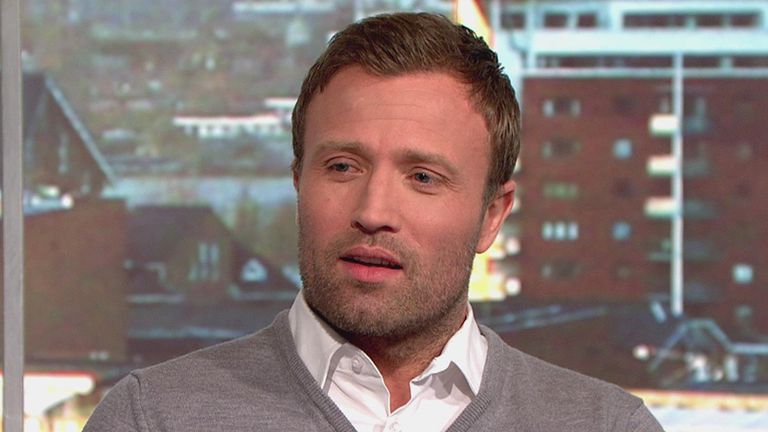 Di Canio was fired on Sunday night in the wake of the 3-0 defeat by West Brom, leaving the club sitting bottom of the Premier League after only five games of the 2013-14 season.
But Gray feels owner Ellis Short, who allowed the Italian free rein in the transfer market over the summer, should have been given longer despite rumours of continued discontent in the dressing room.
"I'm a little bit surprised," Gray said of the decision to relieve Di Canio of his duties. "Ellis Short backed Paolo Di Canio in the summer and let him bring in 14 fresh faces.
"You obviously don't get time in the Premier League to let the players gel, you've got to hit the ground running and Sunderland haven't done that, but I still think he should have been given a lot more time than he has been.
"Paolo a few times came out publicly and criticised the players but at the end of the day they have a job to do. Paolo said last season they weren't fit enough and he's worked very hard on that in pre-season but it's all about results.
"I've seen a couple of the performances this season, I was at the Arsenal game and they came out in the second half and showed signs for about 30 minutes that they could have got something out of the game.
"But I think it all boiled down to the West Brom game at the weekend where they just didn't turn up. The goals that went in were a little bit scrappy but I am still surprised Paolo has lost his job.
"When he came in last season he was brought in to do a job, to keep Sunderland in the Premier League, and he did that. He got the fans on side and won their hearts with the win over Newcastle.
"But dressing rooms can be very strong. They have some strong characters in the likes of John O'Shea, and when you come out and criticise him publicly that filters through to the rest of the players. When you start losing them it makes it very hard."