Sunderland's Ondrej Celustka says sacking of Paolo Di Canio was 'hasty'
Ondrej Celustka believes the decision to sack Paolo Di Canio was made too quickly and is sad to see him go.
By Vasek Kadlec
Last Updated: 26/09/13 9:50pm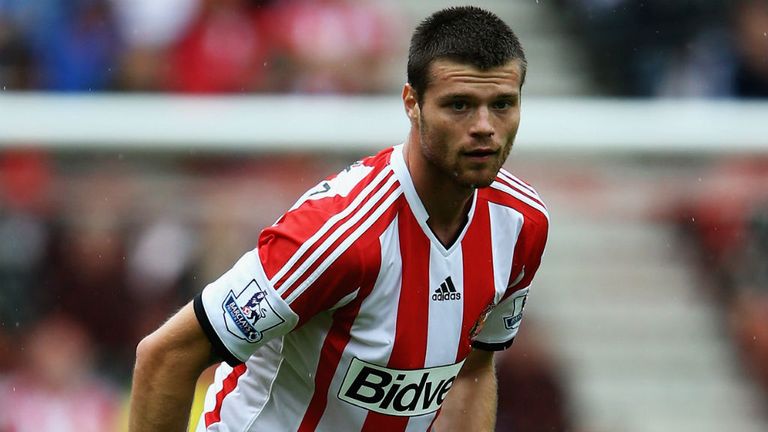 Di Canio came in towards the end of last season and helped Sunderland avoid relegation, before bringing in a host of new signings during the summer.
However, the Black Cats have made a poor start to the new campaign and Di Canio was dismissed at the weekend after a 3-0 defeat by West Bromwich Albion left them bottom of the Premier League with just a single point from five games.
Defender Celustka, one of the players signed by Di Canio, can understand why the club felt the need to act but also has some sympathy for the Italian and has told the Czech media that the new-look squad should have been given time to gel.
"Naturally, I am glad that I have been given chance to play right from the start and that I have played in all fixtures," Celustka is quoted as telling CTK.
"It's an enormous experience for me and a big call as well, so I am satisfied with that. However, I am very disappointed about how we have done at the start of the season. Unfortunately, manager Paolo Di Canio has paid the price for that.
"In my opinion the decision was a little bit hasty because he was building the team and in the summer 14 new players, including me, arrived. It needs some time to settle down.
"On the other hand, to win just one point in five games is simply not good, so our director Roberto De Fanti was kind of pressed by our fans to sack Paolo."
Reports have suggested that a player revolt prompted Sunderland to sack Di Canio but Celustka, while admitting some of the manager's methods were unusual, says he had no major concerns.
"For instance, you couldn't use mobile phones in the dressing room or near the physios and masseurs in the stadium grounds," he said.
"We also had this thing there that you had to listen to the same music ahead of each game and other such things.
"He was strict in that but I respected it and minded my own business. I didn't have a problem with those restrictions.
"Perhaps not every single player liked that but, as I said, it was no problem for me. On the contrary, I am thankful to him for giving me the chance to play."
Celustka insists there have been some encouraging signs this season and he is hopeful that results will soon start to improve.
"Already in the first game we were outplaying Fulham but conceded the decisive goal from a set-piece situation in the second half," he said.
"At Southampton we were 1-0 up since the fourth minute, all the time in front but in the 89th minute they equalised.
"It stays in the back of your mind a little bit and when you are close to the needed result in the next game, you fail another time.
"There are still plenty of games in the Premier League. We must keep on working hard and believe we will turn it around."