Sunderland's John O'Shea gives backing to interim boss Kevin Ball
Sunderland defender John O'Shea has voiced his support for Kevin Ball as the club's search for a new manager continues.
Last Updated: 30/09/13 10:15am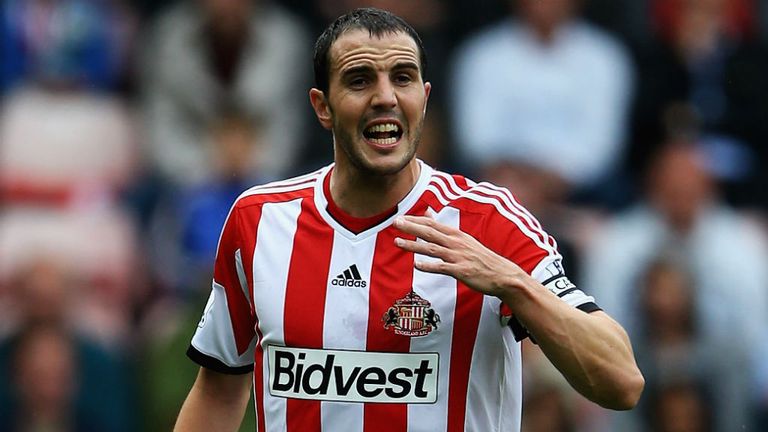 Ball has been placed in interim charge following the dismissal of Paolo Di Canio and has declared that he would like to be considered for the job on a permanent basis.
Sunderland are set to hold talks with several candidates in the coming week but O'Shea has made it clear that the players have been impressed by Ball.
"He's been fantastic," O'Shea told Sky Sports after Sunday's 3-1 defeat by Liverpool, which was Ball's first Premier League game at the helm after a victory over Peterborough in the Capital One Cup.
"Everything is fairly straightforward. You know exactly where you lie with Bally and the players have enjoyed it.
"Hopefully that will continue but we'll wait and see."
O'Shea has urged his team-mates to rise to the challenge of trying to lift Sunderland out of trouble, and can understand why the club are not rushing into an appointment
He said: "They are right to take their time. It is a very important appointment and there is an international break coming up as well so if they do decide to take their time, so be it.
"The players have to stand up as well and take that responsibility. We know it is a tough few months ahead."