Premier League: Sunderland's Kevin Ball wants Phil Bardsley back playing
Sunderland caretaker boss Kevin Ball believes the next Black Cats' manager needs to give Phil Bardsley a clean slate.
Last Updated: 04/10/13 11:45am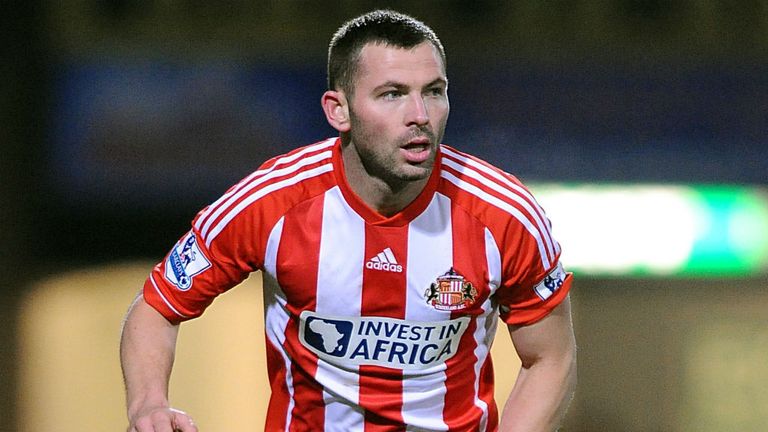 The 28-year-old fell foul of previous manager Paolo Di Canio after a number of incidents, including mocking the team on a social media site after their opening day loss to Fulham, while he was also pictured at a casino in May.
He was allowed back in the Sunderland fold earlier this month following an apology but has yet to make an appearance due to a foot injury.
Ball wants the player back fit and playing his full part as the Black Cats seek to climb away from relegation trouble.
The caretaker boss told the Sunderland Echo: "Phil accepts that what he did at the time (the casino visit) wasn't in his or the club's best interests.
"But, for whatever reason, he did it and I spoke to him about it at the time, so I know all about it.
"What subsequently happened (the social media incident) has also been dealt with.
"The biggest thing for me now is that we need Phil Bardsley fit and playing.
"Is it a clean slate? Well, really I think any manager coming - be it me or someone else - would have to take that approach because he (Bardsley) hasn't done anything wrong under them.
"If he did it again, then obviously the only one who would pay would be Phil Bardsley because he has already been told once."